Theatre-maker, Musician and Coffee lover, Currently from Berlin/Halle, Germany. Björn Leese is this month's SoundGym Hero!
Who are you and where are you from?
My name is Björn Leese. I'm a theatre-maker and musician, based in Berlin and Halle, Germany.
In 1997, I joined the Mask Theatre Company, "Familie Flöz", and have been working with them as an actor, author and musician, I love this work. As our shows are without words, we have the opportunity to cross-linguistic borders and play in countries across Europe, as well as in Asia, Australia, Africa, North- and South America.
Of course, that all changed in February of 2020 when all our shows were cancelled due to the Corona pandemic, but the good thing is now I have much more time for my family, music and SoundGym. Maybe that's why I FINALLY got that Diamond Ears Award, after a year-and-a-half of exercising!
How did you get into music and for how long have you been making music?
I got my first guitar from my father when I was four. Unfortunately, I poured a bottle of milk over it. But my love for guitars did not go away!
At the age of seven, I had to learn all kinds and sizes of flutes. That was inevitable in my family, and together with my sister, my two little brothers and my parents, we used to play "Die kleine Nachtmusik" on flutes. Can you imagine how that sounded?
Later I learned Drums, Classical Guitar and Jazz Guitar, after my theatre studies, I played Guitar in the Music/Comedy show "Olinka Orphea & Band" and started recording with a Tascam Portastudio 414 4-Track Recorder (I think I recorded "Die kleine Nachtmusik".)
Finally, seven years ago, I decided to take a 12-month course on "Audio Engineer Professional" at audiocation.de, It turns out that was a very good choice, and I really fell in love with recording and mixing music.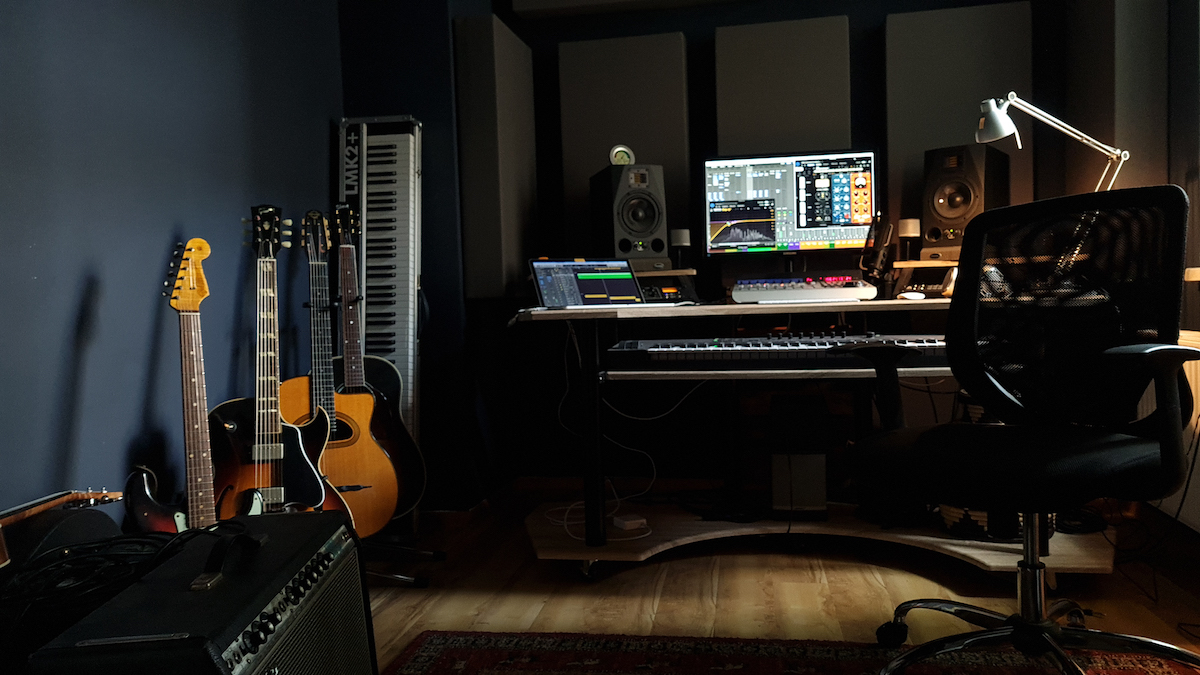 What do you like to do for fun outside of working on music?
I like to drink good coffee. I am a father of a 4-year-old son and whenever there is a little bit of "me-time" I really enjoy sitting outside, with a cup of coffee and a fresh croissant. Also on a playground, if I am with my son.
What's your most useless skill or talent?
I can pretend to run against a street lamp and bang my head into it. That's pretty useless, I think. My son loves it though!
What inspires you to keep making music?
Inspiration sometimes comes to me when I'm just open to the things which are right in front of my eyes (and ears). A little gesture, a silly game, a song, or two chords on a guitar. If I want to repeat that game or these two chords - and add another chord - then maybe something is in it. Joy is often a good compass I can follow.
When I feel joy in doing something, I will for sure keep doing it., and with Music, having a guitar in my hand, it happens quite often to me.
If you could sit down to a session with any artist, who would it be?
Django Reinhard, but I think I'm too late... I enjoy his recordings so muchת the sound of his guitar and the way he plays.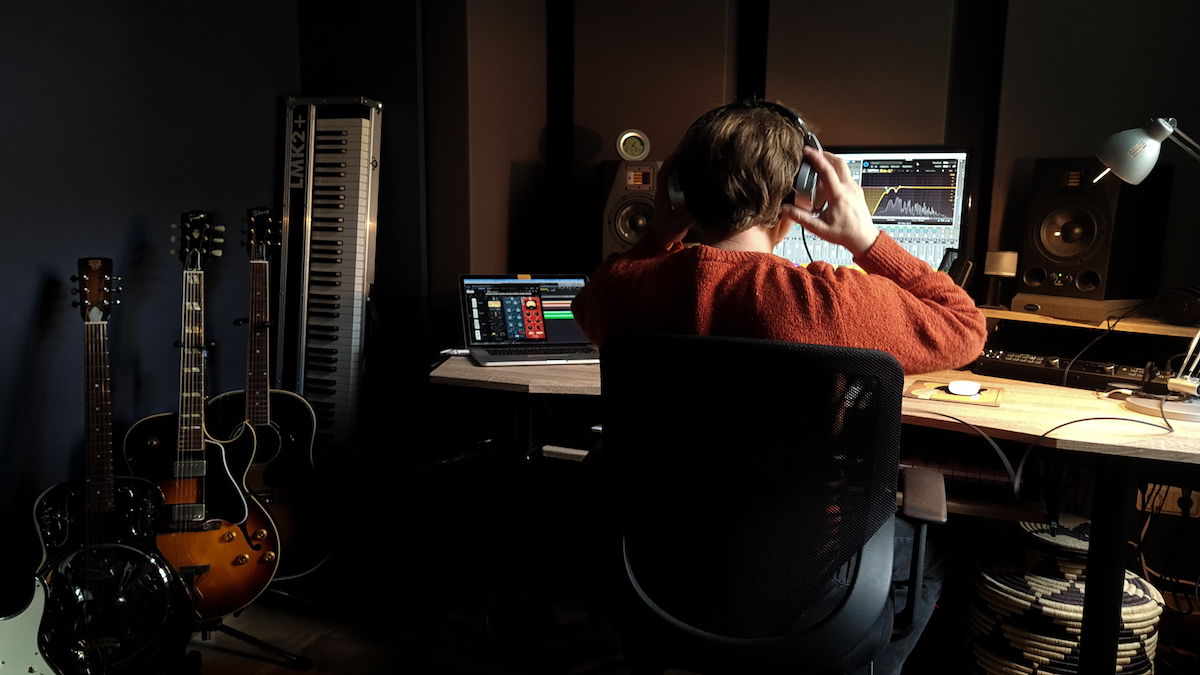 Any habits you have before starting a session?
Hm... I think it's the coffee again. How boring is that? But I enjoy very much preparing a coffee at home and meanwhile start thinking about the song I'm about to record or mix.
What have you been working on lately?
Over the last few months, I have been recording and mixing the crazy summer song "Stilles Gewässer" from Rüdiger Janeiro, which can be seen on YouTube, Besides that, I'm composing and producing an album with twelve songs for children. Of course, my son Finn was THE inspiration for that!
Together with our partner Nubel Musik/Newbel Records, we will publish this Album called "Löwenmut" next spring.
If you could pick one, what would be the theme song of your life?
That is not so easy - and of course, changes from time to time, when I was 19 the song of my life was "19 forever" from Joe Jackson (I still think that is a great song).
In the last few years, I heard a lot of folk music and I really like the song "Hopeless Wanderer" from Mumford and Sons. Of course also the hilarious video with the actors Jason Bateman, Ed Helms, Will Forte and Jason Sudeikis, I'm not much a listener to song texts, but I can connect strongly to the atmosphere and words of that song. Maybe I was a hopeless wanderer until Corona stopped it.
What is your favourite piece of music gear you own?
That is probably my old Fender Vibrolux Reverb Amp from 1968. It really makes noises and sometimes crackles, but if I plug in my ES-175 or a Strat, it starts singing...
What is your favourite SoundGym feature?
Bass Detective, I really like this game and what it makes with my ears over time. I really can identify almost all frequencies now, yeah! I also really like the game EQ Mirror. I still need to get better at it, though.
What does the future hold for Björn Leese in the music industry?
I want to work more and more as a music producer and mixer in my studio, with my theatre background, I hope to compose and produce music for theatre plays. And also to make live music in theatre shows with a whole bunch of instruments.
On the other hand, I would like to go on making music Albums for children and to perform live with my wife Lara, at least until my son is 14 and absolutely embarrassed by what we are doing on stage.
You can follow Björn Leese on his Site, Instagram and Spotify.
Photography: Magoo Sophie Meyer