DJ, Electronic percussionist and aspiring Pro Audio Engineer, currently from Italy, Margherita Di Giovanni is this month SoundGym Hero!
Who are you?
My name is Margherita Di Giovanni, MAGGHY JI here on SoundGym. I'm a DJ (Lady M) electronic percussionist and wannabe Pro Audio Engineer from Italy.
Tell us one interesting fact about yourself.
My music journey started when I was six and I began to study accordion. At the end of every year, there was a final show in front of professors, parents, friends, peers and I remember me trying to avoid this performance with all my strength because of the stage fright. But now, after some years, for the so-called 'rule of retaliation' I find myself performing in front of many people as a DJ, actually enjoying these moments with no anxiety or fear at all!
ow is it like to currently reside as the head of the "Mixdown Training Room" space?
Mixdown Training Room is one of SoundGym's most exciting space for me and I'm really honoured to be part of this community as a participant as well as the 'Head' of the mixers group.
There is a positive and collaborative atmosphere, the guys are amazing, always supportive to help each other with constructive feedback, sharing new techniques and personal advices. I think that Mixdown Training Room is the perfect space for everyone who wants to approach the audio engineer world.
What is your favourite SoundGym feature?
My favourite SoundGym feature is the gym itself, I mean the fact that you can train your ears, learn how and what to listen in order to be critically and consciously aware of the sounds. If I have to choose, I would say: Filter Expert, Compressionist, Distorted Reality and DB King.
One music piece that inspired you to be a music maker?
My music preferences are changed during the years. When I was young, I used to be a Rock Girl: I loved Cranberries, Guano Apes, Placebo, Avril Lavigne. The shift towards House Music and EDM arrived with Trance Music first: Above and Beyond, over all, and their illuminating 'Love Is Not Enough' (both versions: original and acoustic)
But the song of my heart is 'Be Still' by Kaskade
The angelic voice, the electric guitars, the suspended atmosphere, I consider this track a masterpiece! When I feel down, it just recharges my batteries!
Who is your biggest musical influence?
All the groups and the artists that I mentioned before had a big impact on my music background. At the moment I feel close to Minimal Deep Tech genre and producers like: DJOKO, Toman, Dimmish. I like how all the sounds flow and evolve during their songs. They definitively bring me into another dimension.
Any habits that help you stay Inspired and Creative?
Listen to different kinds of music, from Pop to Rock to Trip Hop and watch videos about music production, mixing and mastering. When I need a breath of fresh air I jump into my car and take a long ride.
Tell us a bit about your workflow when making music?
My workflow changes every time according to the genre and the features of a song. Talking about Mixing and Mastering, I work completely in the box; I think it is the perfect synthesis between practicality, immediacy and ease of use, especially if you are a 'Bedroom Producer' like me, now.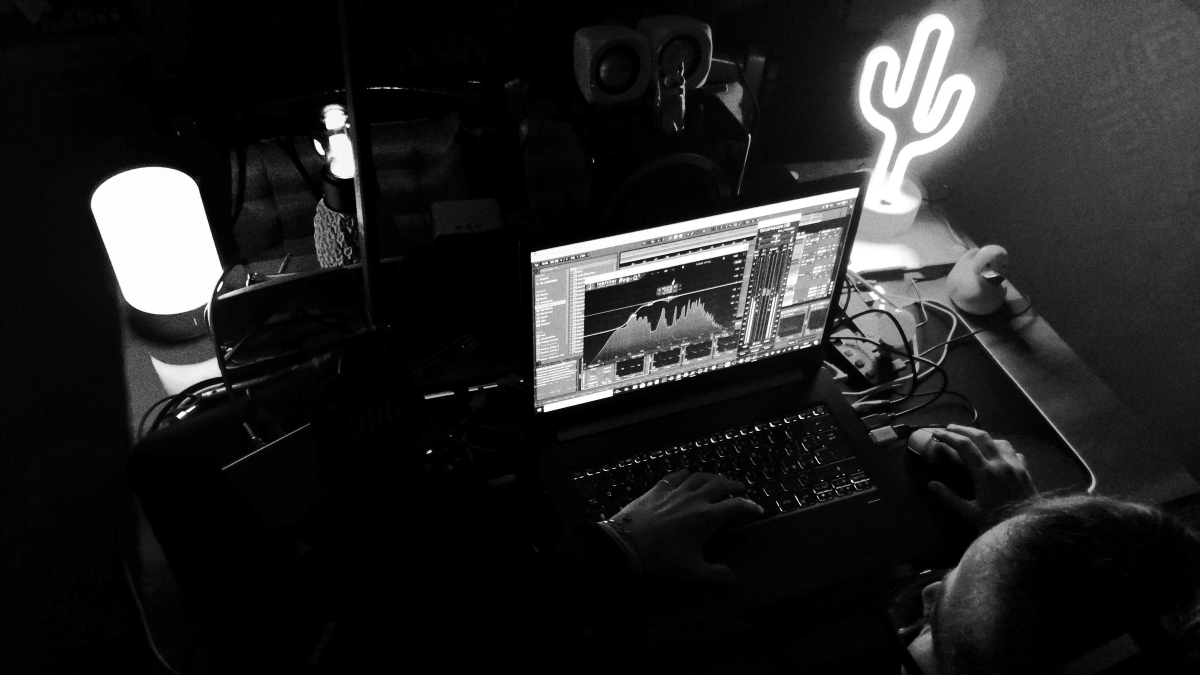 Aמy habits you have before starting a session?
I like preparing every session in a separate moment from the mixing and mastering stage. I organize the elements, create groups, color code them, then I do a rapid balance and close the project. This process helps me stay focused on the target and it simplifies my workflow in terms of speed and objectivity.
Piece of gear in your studio that you have special feelings for?
My beloved Koss headphones! I bought them by chance and initially I didn't want to use them for mixing purposes. I was just searching for something light, portable and with a decent sound. After some days of use I realized they were my perfect match!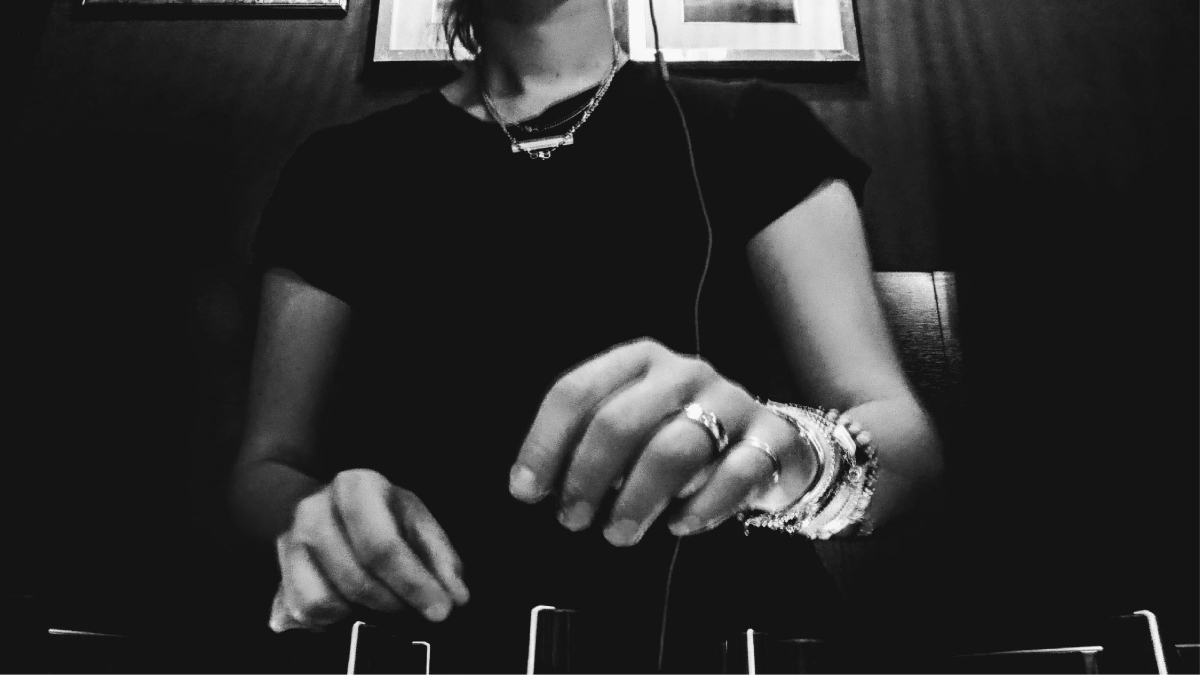 What does the future hold for Magghy Ji in the music industry?
I'm planning to upgrade my audio equipment and build a more professional studio.
My next project involves the creation of my personal website where I will provide mixing and mastering services. Obviously, I will continue studying and improving my mixing skills, hoping to be able to turn it into a full-time job.
On the DJ side, considering that there won't be live performances for quite some time, I decided to re-activate my account on Mixcloud and start a format called 'Mixed Pills'. It is a DJ-set of 10 minutes in which I select and mix some of the most representatives tracks of my favourite genres.
That helps keep me updated with musical trends and gives me the boost to go on and pursue my goals.
Hopefully, I will decide my stage name…
Follow Margherita Di Giovanni on Facebook, Mixcloud and Fiverr.