Professional violin player, Sound engineer, Located in the Czech Republic. @Adam Pakosta is this month SoundGym Hero.How long have you been using SoundGym?
I came across Soundgym in December 2016 kind of by accident. I'd had rather negative experience with several ear-training applications from the past. At first sight, Soundgym was different. This one was more fun, catchier, more playful. I used the limited Soungym version for some time, but soon I realized I wanted to have a full license. So, in January 2017 I bought my first Soundgym Pro monthly subscription.
What was your first connection to music?
It will sound a bit like a fairy tale. When I was 3 I found a dusty violin under my grandad's closet. I don't even know how it got there, my grandad wasn't a violinist. Actually, nobody in my family was a musician. I fell in love with it immediately and knew I wanted to play it. When I was 6 I failed the entrance exam to a music school because I sang out of tune and couldn't keep the rhythm. But my parents didn't give up and got me a private tutor. Today I'm very grateful they did it. Now, after 21 years of playing, I can identify any played or sung tone. It proves that anyone can develop musicality in themselves by daily practice.
Tell us about 3bees studio and your work there?
3bees studio is a major recording studio that has been operating in Prague, Czech Republic's capital, for 24 years. It has hosted over 1500 interpreters and made recordings across all music genres. When I joined 3bees studio I had no clue about recording, mixing or mastering. No wonder, I had studied the violin. The first year I worked in the studio for free, making tea and coffee, and trying not to be a drag. Soon I started picking up the skills. Now it's my sixth year since I've started working as a sound engineer. Our work in the studio consists mostly of recording, mixing and mastering of bands across all music genres. But we also record commercials, radio spots, audiobooks or language student books.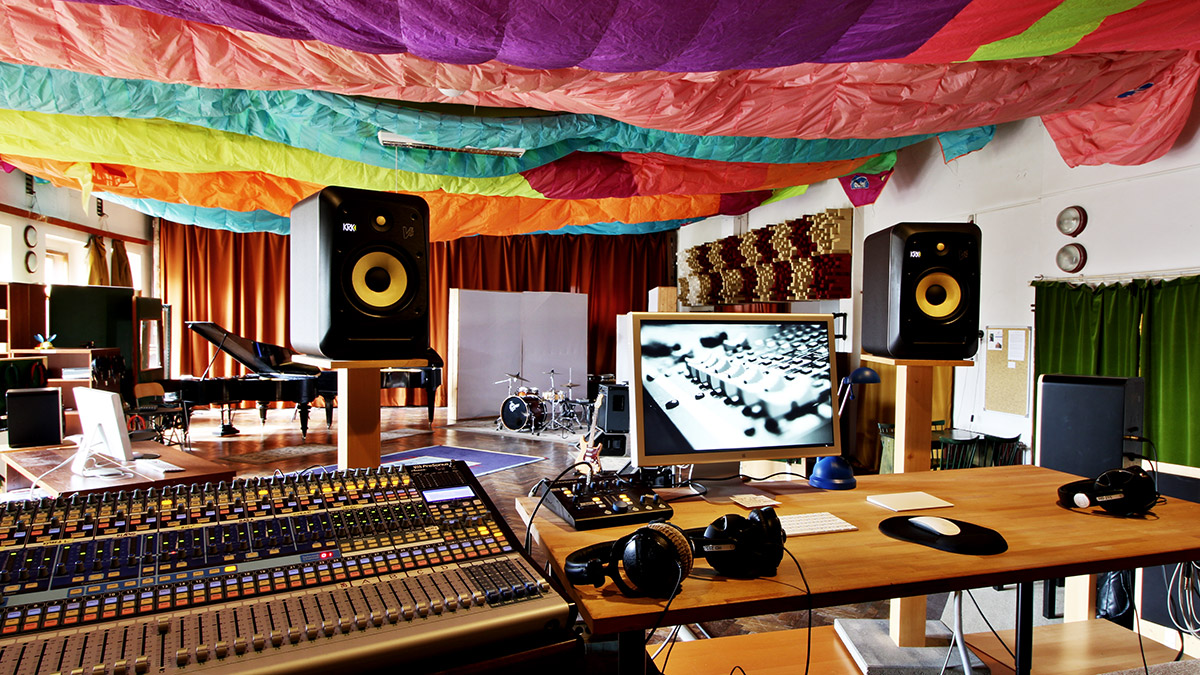 Who have been the biggest influences on you and how would you say they've shaped your sound?
In terms of creating music my biggest influence has still been my boss and 3bees Studio founder, Kakaxa Koszuszhlehlebleshotár (it's his nickname; he hardly uses his real name). He teaches me and my colleagues how not to mess up a recording by overmixing it; how to avoid artificialities; how to keep the human and natural touch in a recording. And finally, he teaches us how to deal with clients, make a band feel relaxed and comfortable during the recording; and that you always need to develop yourself, question yourself and mustn't fear making mistakes if you want to grow professionally. When it comes to other musical influences that significantly shaped my sound, it was mainly Ólafur Arnalds, Nils Frahm and other artists from Erased Tapes.
I saw your recorded performance on Piano Day 2017. Tell us about that?
Piano day is a world-wide known event celebrating playing the piano, founded by a group of people with a similar mindset and represented by a world-class pianist Nils Frahm. It takes place on the 88th day of the year as it corresponds to the number of keys on the celebrated instrument. This year my friends and I decided to take part in the celebration. We composed and recorded a piece called 'Petra', to which we made a video later as well. I dedicated it to my mom who has been boldly struggling with a long-term disease.
What have you been working on lately?
We are now finalizing two audiobooks (Shutter Island a House of Cards). Audiobooks have been very popular in the Czech Republic lately. We also compare studio monitors and microphones, and currently we are carrying out an extensive test of 40 condenser mics. And finally, today I have mixed a live recording from a Prague band Lady Praga's concert.
Tell us a bit about your workflow at the studio?
We use Macintosh computers and the Logic X software. The most common plugins we use include softube, fab-filter, plugin-alliance, valhalla, sonimus and iZotope products. And lately we have been big fans of sE Electronics mics. We rent a beautiful large daylighted room close to Prague. We use it for band recordings. Musicians often meet up there and record together. The large space is great especially for drums. There are also two grand pianos. For mixing we use a smaller studio in the Prague center, and mastering is made by my boss in his home studio. We have several pairs of LYD 7, EVE307 and APS Klasik studio monitors. To check the mixes we use AKG K612, AKG K701 or Beyerdynamic DT 990 Pro headphones. For recording we use Beyerdynamic D770 Pro and Sennheiser HD 215 II headphones.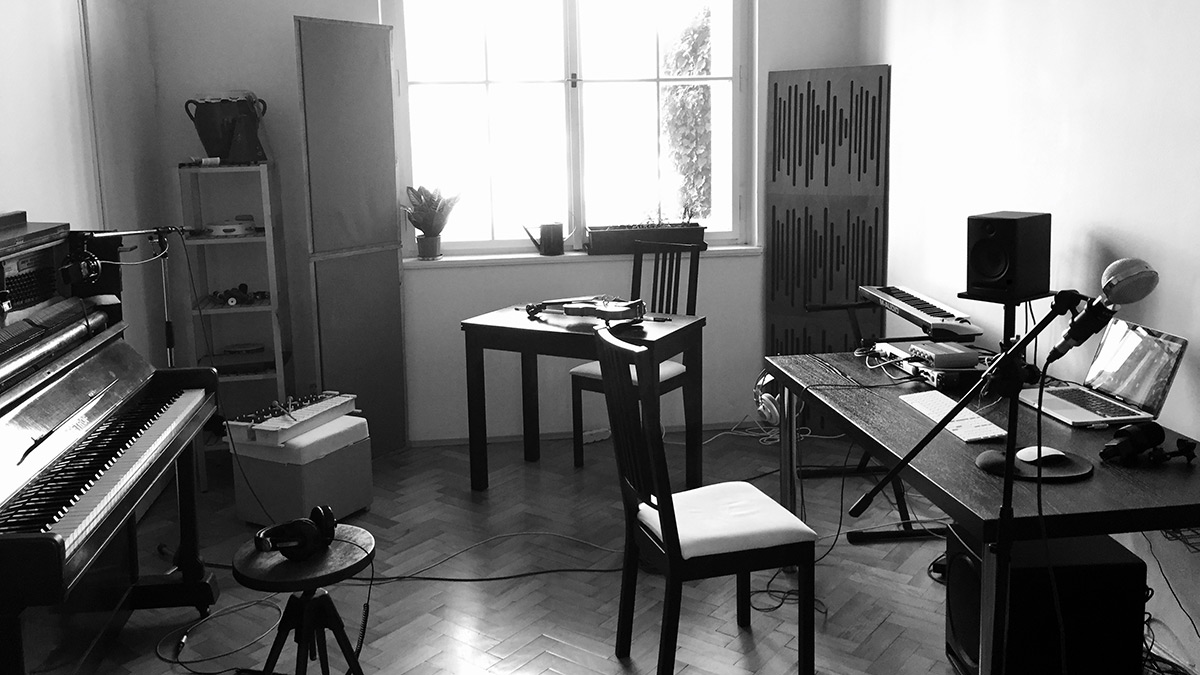 Have you made some music today?
I'm thinking when was the last day I didn't spend any time on making music. It must have been a very long time ago :)
Do you have any habits before starting a session, whether in the studio or out?
I like to mix standing and barefoot. We have a tall desk in the mixing studio. That gives you a better control and possibility to dance, if you feel like it. It's also healthier than sitting long hours, and pushes you to be fast both in mixing and your decisions.
Name one of your favorite production techniques?
My most favorite production technique is a satisfied musician. If people feel good in the studio, they open up, uneasiness melts away, and then magic happens. I try not to bother with the technique like spending too much time on the setting. I also try to learn as much as I can about the studio equipment so I know exactly which mic or plugin I should use and in what way.
Name one Free plugin that you recommend?
There are a lot of basic plugins that come together with Logic X and that enable you to mix a recording. To mention one plugin for DAW users in general, in these days there's Little Plate by Sound Toys available for free download. Valhalla Freq Echo is also great. Oops, you just wanted one, right? :)
Which 3 plug-ins you can't live without?
I don't like to stick to something specific, and that applies to plugins as well. I think today every plugin can be substituted by several different ones that have the same quality and maybe even cheaper. That's why I like searching for and trying new options. Of course, I do have my favorites. These include Fab-Filter Pro-C 2, DMG audio EQUICK and the iZotope Ozone 8 plugin pack.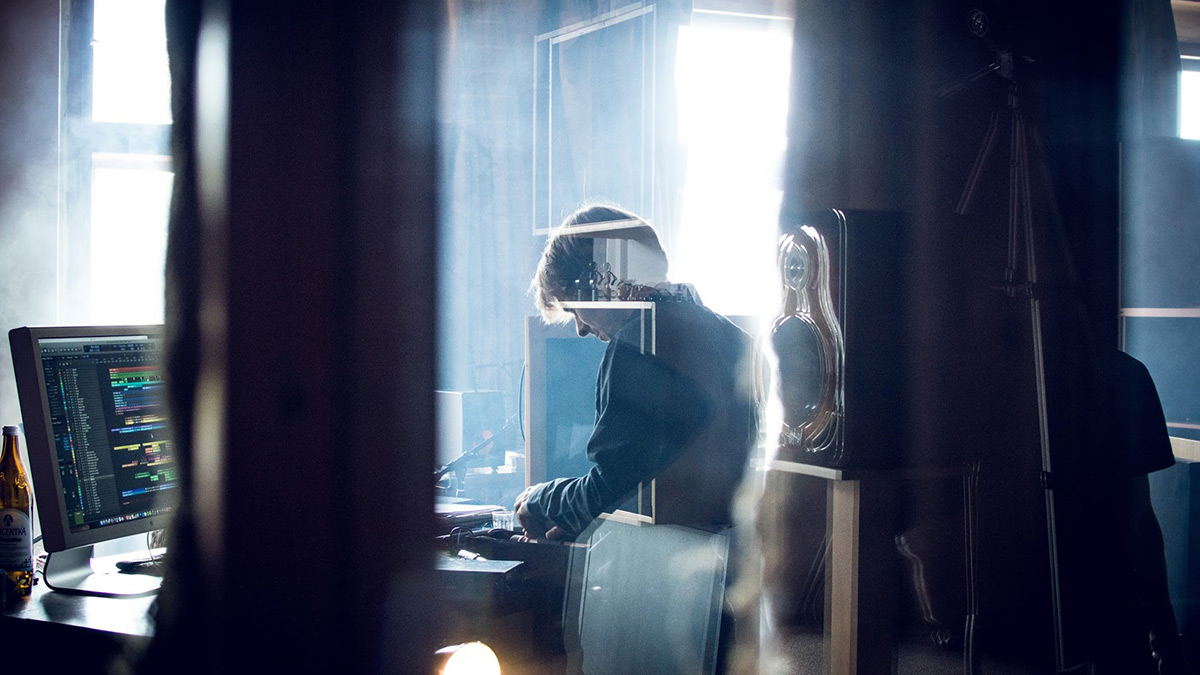 Do you have any tips for upcoming artists/producers?
They should remember that the music and emotions are what matters the most, and that a good song or track can be catchy even if sound wise is not perfect. They should try to avoid getting drowned in the huge sound equipment offer. They should learn to look at their work from the outside, and apart from being producers or artists be kids sometimes.
What does the future have in store for Adam Pakosta in the music industry?
The primary reason why I wanted to become a sound engineer was purely selfish. I wanted to get a possibility to record my own tracks. After I joined the studio, my motivation completely changed. I came to enjoy helping others to make their dreams in the form of their own recordings come true. And this is the way I'd like to carry on. I believe that someday I will create my own album, too.
My last question is what is your favorite SoundGym Feature and why?
I really enjoy playing the latest game called EQ Cheetah. Playing it lets you train exactly what you need for a sound engineer's job. The ear is a muscle, which gets tired quickly. That's why fast and accurate decisions are a great plus for working with the equalizer.