Guitarist, Sound engineer, producer and a part of CHS Prod , @Anthony Chognard is this month SoundGym Hero.
So how long have you been on SoundGym?
I'm pretty new to SoundGym, I subscribed on May 2018 and practice every day since then. The workouts are really fun and I feel I've improved my hearing capacity since (especially on EQ, saturation and compression).
What was your first connection to music?
I remember when I was really young listening to ABBA on my parent's stereo and felt amazed by the music. Also, I had this friend at elementary school who stole Offspring and Nirvana's tapes from his older brother. We made copies and listened to it all day. It was the beginning for me
But the real thing that made me want to do music was a Muse show at « Les Eurockéennes de Belfort » back in 2002. It was beyond amazing. I bought an electric guitar right after this and started a band with my best friend. We were only one guitar and one bass, no drums, no vocals hahaha.
DId you get an official Sound/Production education?
Not really. I started guitar 16 years ago and learned all by myself. At first, I didn't even know how to tune it, I was just trying to write songs and make my own tunes. I've always preferred writing songs than learning how to play an existing song.
I came to production and recording in order to record my band, Smash Hit Combo, first serious band demos and pre-productions. I learned a lot when we recorded our first album « No Life » with Chris Edrich at FH Studio.
We became friends and worked a lot together. He is now touring as a FOH engineer around the world with Leprous, The Ocean, Shining and Kadinja. After that I started to help friends and record some local bands and the word of mouth started to grow.
Last year I did an audio seminar with Unstoppable Recording Machine in Orlando, Florida, I'm also a member of the online mixing school Nail The Mix. It was amazing and really inspiring : I met my favorite producers Joey Sturgis (Emmure, Attack Attack, Of Mice And Men), Andrew Wade (A Day To Remember, Wage War), Eyal Levi (Monuments, Chelsea Grin), Joel Wanasek (Machine Head, Monuments) and a hundred of aspiring and talented audio engineers.
I also did another audio seminar, The Studio Experience, at Le Batiskaf Studio near Nantes a few months ago. It was a 2-day seminar, and we were able to see Loudblast (Death Metal from Lille) perform, record, and mix one song from start to finish, thanks to HK who organized this
event
Tell us all about ChsProd?
CHS Prod is an artistic collective featuring audio production, video production, photography, coaching for bands and live sound engineers.
The main idea is to give everything to the band, from start to finish, and try our best to make the band's vision reachable. We can improve your songs or lyrics, record and make it sounds awesome, work on your image/video/promotion and even improve your live sound and performance!
I'm in charge of the audio side of CHS Prod: I can write guitar, bass or piano/keys lines and I can program drums. I can do singing or screaming backing vocals too if needed, then I can record, mix and master the song.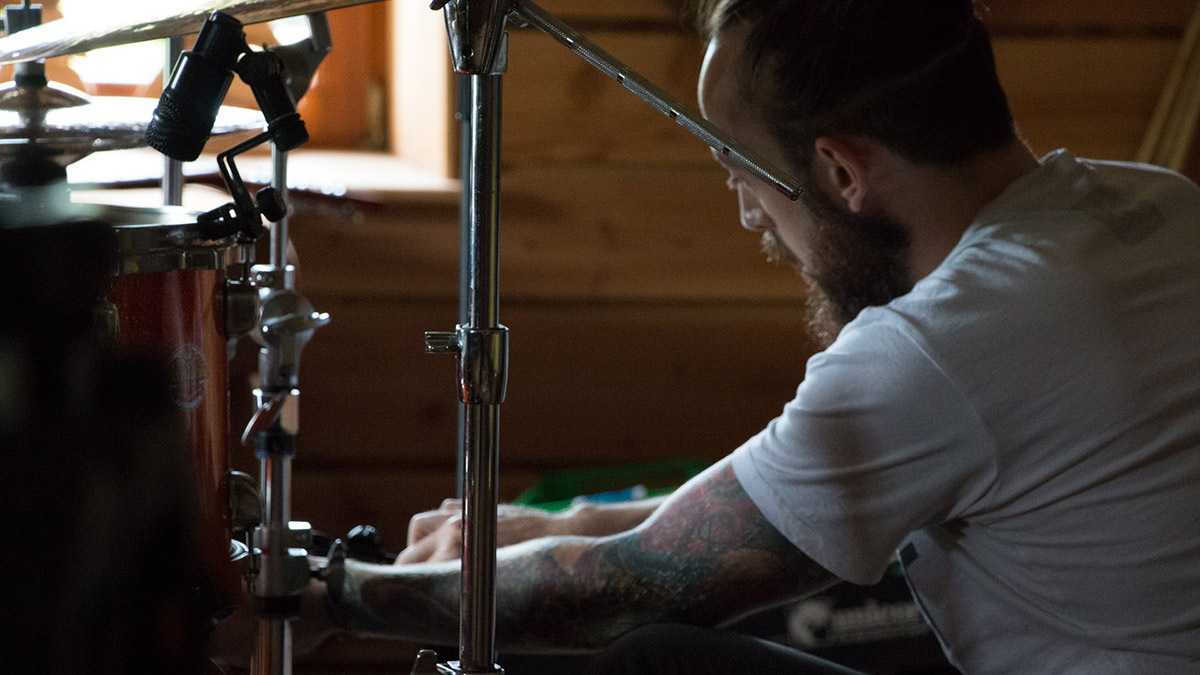 I'm able to record at my place or anywhere else: I have a mobile rig which is super convenient for the most part of my client. For mixing, I have a nice, acoustic treated, control room at home.
I also do live sound, mostly with the band Lyre Le Temps and BOARS , More episodically, I make lyric videos.
Simon Muller is also working with us as an audio engineer. He just finished his brand new recording studio near Nancy and work with Smash Hit Combo , Les Garçons Trottoirs, and Dog'N'Style as a FOH engineer. Brice Hincker and Amélie-Diane Hurth are in charge of the video department (music videos, live reports, documentary). They're in charge of directing, shooting videos, editing and VFXs.
Maxime Keller is in charge of our writing and coaching program. He is a killer bassist, keyboard player and singer. He is also a graduated music teacher, so he can improve your vocal technique and teach you how to stay at your best during a tour. He is a great musician and he can give you good keys and advice to improve your songs.
Last but not least, Anthony Graizely is a professional photographer. Some of his brilliant work has been published on National Geographic and Olympus. He also can do video mapping, video editing and lyrics videos.
Who have been the biggest musical influences for you?
I'm a huge fan of the 90's Nu-metal scene: bands like Deftones, Korn, Marilyn Manson, Slipknot and Limp Bizkit have a big impact on me. I remember exactly when I heard « Follow The Leader » for the first time... I was both stunned and excited. And when the first Slipknot's album came out, it was pretty memorable too, I was like « Holy shit, this is the most brutal band I've ever heard!!! »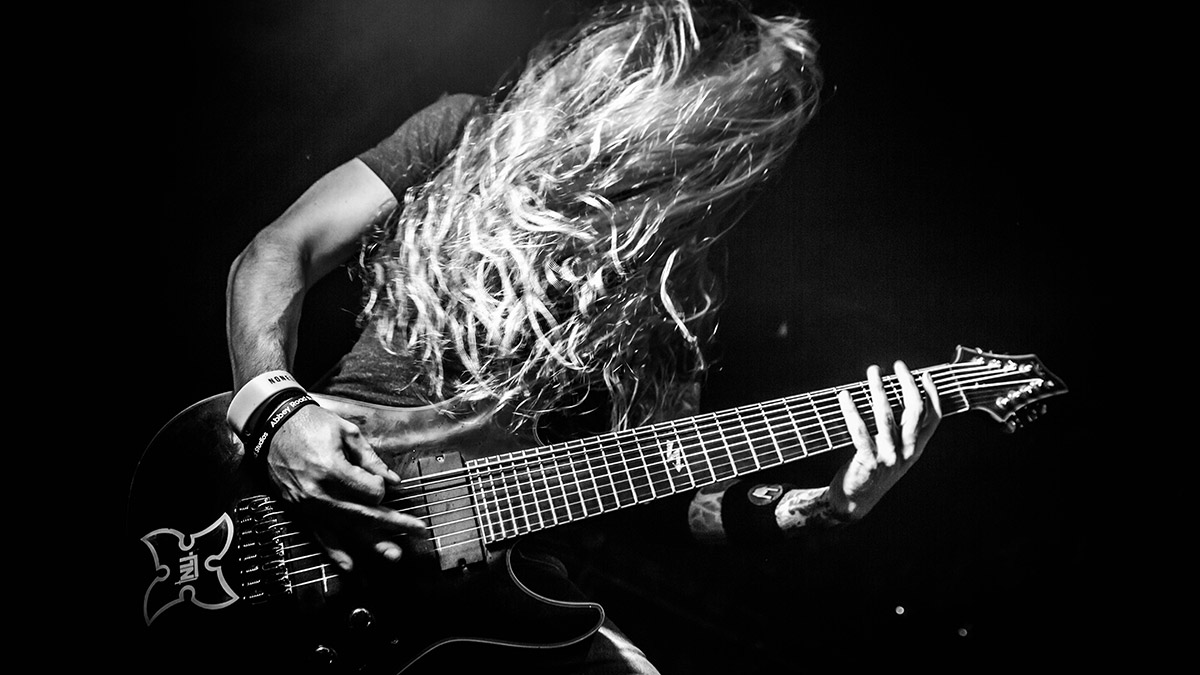 A few years ago I was really in love with Djent and progressive metal bands like Periphery, Twelve Foot Ninja or Plini. I'm also a big fan of heavy rock like Nickelback or A Day To Remember. Recently depending on my mood, I can switch from Pop to Jazz with a bit of hip-hop or Electro (I've been in a synthwave phase for a few weeks and I've been listening to a lot of Carpenter Brut and Perturbator stuff)
Have you made music today?
Yes, I try to write at least one guitar riff or keyboard/piano line a day. Sometimes something good comes up.
What have you been working on lately?
A lot of stuff actually, We are writing the 2nd BOARS album (Electro / Rock from Nancy. I'm writing and producing the songs with the band, and will record/mix /master it in few weeks. I'm producing and recording 2 new songs for the band Tess (Metal from Metz) and co-produced one song for the band Sickret (Nu-Metal from Switzerland)
I just finished mixing a new song for Nova Spei (Metal from Trois-Rivières – Canada), and an album for Géabé (Hip-Hop from Strasbourg) On the musician side, I decided to quit touring with my band (smash hit combo – since 2008) to focus on my producing and mixing skills.
Nevertheless, I have a lot of studio projects (as a musician) going on, one which is mostly heavy rock oriented (the main purpose is collaboration, so every song is different with a different band name with another drummer and singer). We released 5 songs so far.
The thing is we are often looking for collaborations for this rock/metal project, or any kind. So if you are interested to make a song with us hit me up! We made a split project of the bands Smash Hit Combo (Rap-Metal) and Lyre Le Temps (Electro-Swing) and released an album a few months ago. It's called Raceless and it's a mix between Metal and Swing (we call it Metal-Swing). Debut album Duality available everywhere online.
I have this other Dark-Pop-Synthwave project with Maxime Keller and None Like Joshua (Hip-Hop from Atlanta. It's called « Beyond Graves » and we released our first single few months ago.
And finally, we are currently working (still with Maxime Keller) on a synthwave project « Stranger Synths » with my good friend Raphael Beck from Darktunes music group.
Tell us a bit about your workflow at the studio?
Depending on what I'm working with, if it is a recording session, I make sure everything is ok : everything is working, instruments in good shape (drums tuned with new heads and Bass/guitars with new strings) and I do my best to make the performer feel comfortable (the most important to me).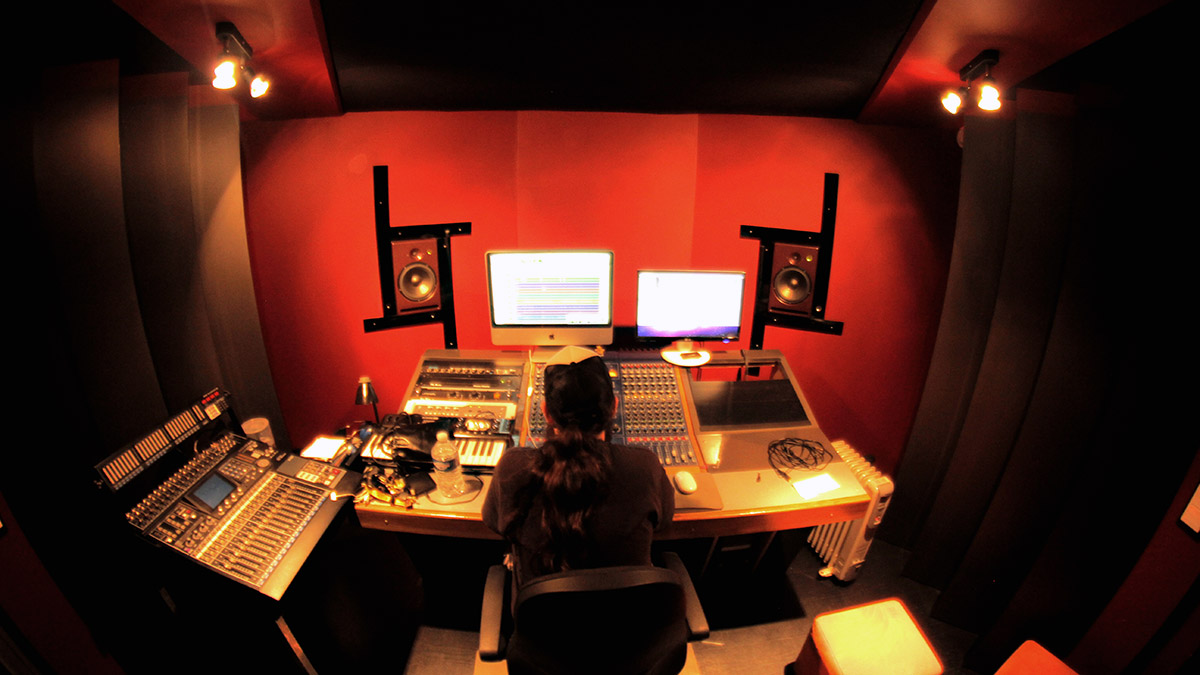 If it is a mixing session, I make sure every edit are cleared (crossfades, drum/bass/guitar editing and vocal tunning). Then I load my mixing template, route, gain stage and balance everything before start mixing.
Any habits you have before starting a session?
For a few months now, I'm doing my SoundGym daily training before start working. I like to learn (books or videos) or train early in the morning, then start mixing (with a good coffee) and go running or workout at the end of the day.
What is one of your favourite production technique?
My favourite production technique is the stutter editing technique (or the « glitch » effect). It's when you cut or duplicate a piece of audio on a certain rhythm. you can create complex rhythmic effects, washes of noise, dramatic build-ups, and hits that add excitement to a track.
I think you can hear stutter editing in almost every track I produce hahaha.
One Free plugin that you recommend?
I don't know if it would be considered free but I'm a big fan of Avid D-Fi suite (Protools stock plugin). Especially the Sci-fi plugin, which is an awesome ring modulator. It can turn your vocals into an alien and gives you a unique "outer space" feel.
Which 3 plug-ins you can't live without?
Oh, it's a hard one. I'd say all 3 from waves, SSL Channel (you can mix a whole record with only this one), Rbass and L1. But I'm a big fan of UAD, slate digital and fabfilter. Recently I've tried Kush Audio plugins and it's really really good!
What does the future hold for Anthony Chognard the music industry?
Hopefully, more and more songs produced and mixed by CHS Prod. We are trying to get bigger bands and to be known internationally. And more collaborations too. You can get really interesting results working with other musicians (especially if they're doing another genre that you're not used to). Simply more music :)
Last question, What is your favourite SoundGym Feature and why?
Recently I've been really entertained by the Olympics especially on the cut or boost champ game. I like doing Eq moves as fast as possible, you can train your « trust your gut » feeling with this game.