Playing piano since 1997, Programming synthesizers and a full-time professionally Recording engineer and Producer. @Christian Larese is this month SoundGym Hero!
So how long have you been on SoundGym?
I`ve registered at SoundGym quite a while back during a challenge promotion, but re-discovered SoundGym a few months ago. Since then it has become a part of my routine to do the daily workout and scroll a bit through the dashboard. I usually do that right in the morning before my piano practicing.
What was your first connection to music?
My dad has worked as an electronics engineer, mainly repairing electronic devices for a company. One day he brought home a piano-shaped telephone, which he didn`t connect to the telephone network but it was battery powered. Pressing the white keys (the numerics) and black keys (special characters like #, +, etc) with a range of 1.5 octaves the phone was, in fact, playing the actual notes. After my parents noticed that I could easily play melodies along with the songs broadcasted on radio they bought me an entry-level keyboard and soon after that I got my first piano lesson.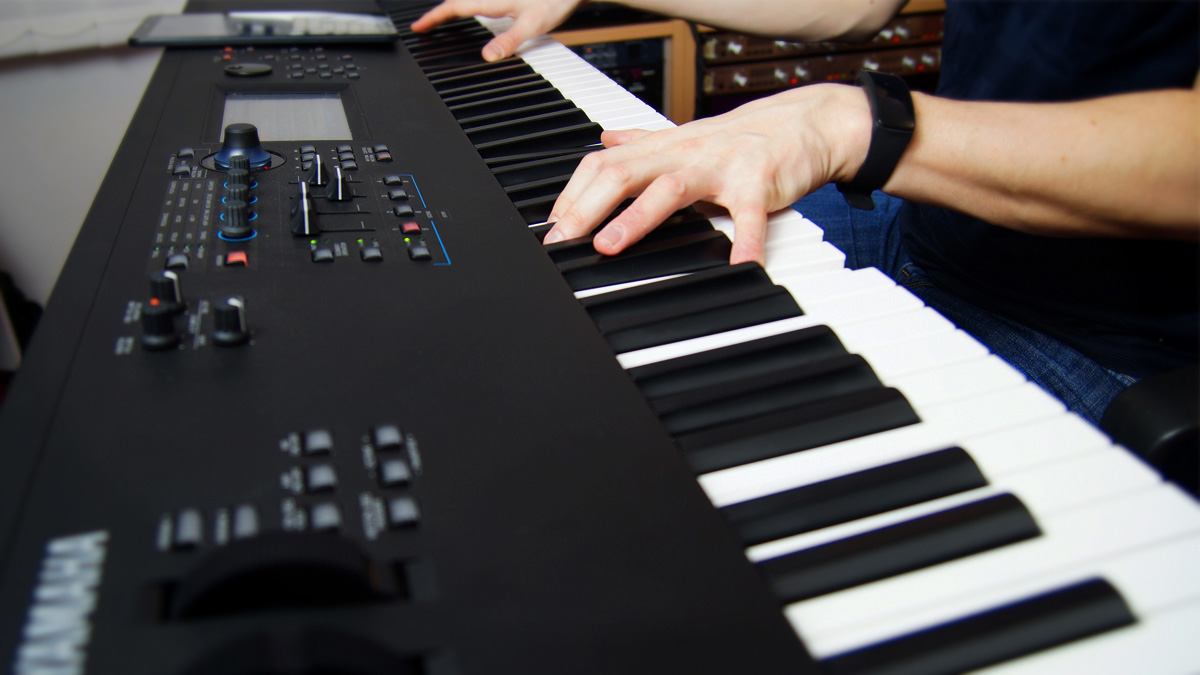 Did you get a formal Sound/Production education?
Most of the stuff I know about audio production I taught myself by reading books, watching tutorials and most importantly learning by doing. However, I did enroll in a few online short courses at SAE online, which were very helpful. Especially the feedback from some pros I got there for the weekly assignments was priceless.
Tell us all about how you started programming synthesizers?
I think it was in 2005, when my dad (also very interested in music and worked as a musician way before I was born) showed me Propellerhead`s software Reason (Version 2.5). Watching the demo songs and trying to program some music myself the first synthesizer I programmed was Reason`s subtractor. Most of what I did there was just trial and error.
After some time I bought my first hardware synthesizer, which was the Clavia Nord wave. With this synth I tried to learn and figure out what the different knobs, buttons and sliders on a synth actually do. And having a hardware synthesizer is a great way to learn that. There are a lot of good software synths out there but using your hands on a hardware unit is just so much more effective, intuitive and pleasing.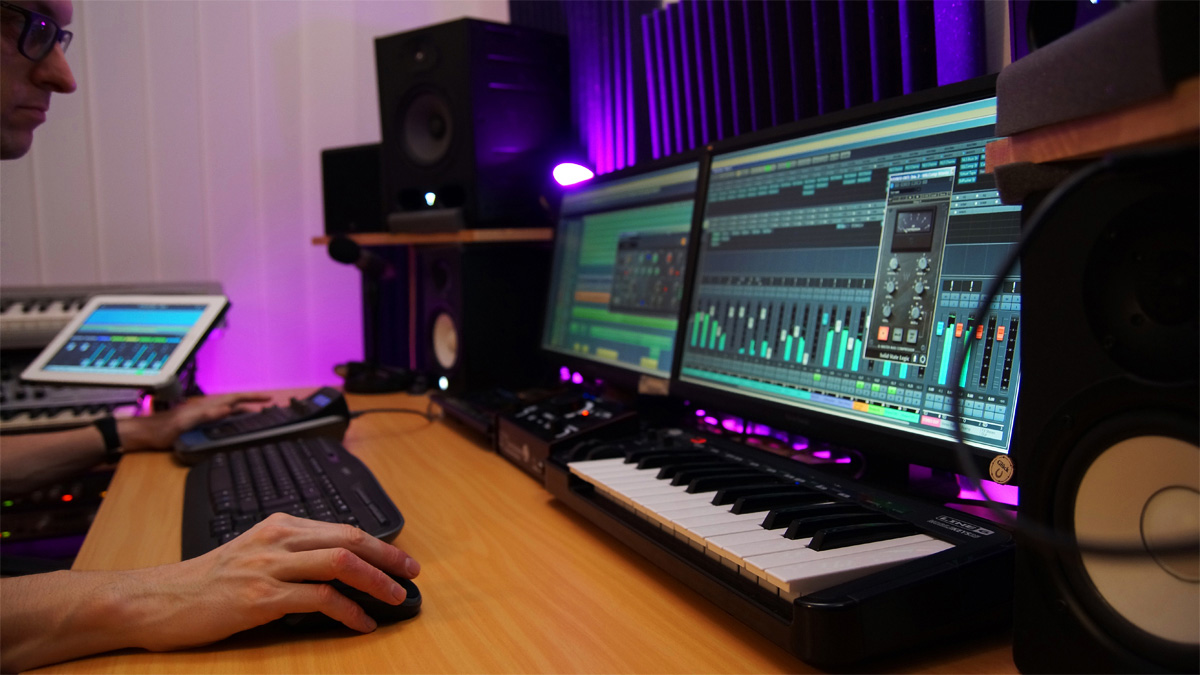 Tell us about bigballsrecords?
It started as the name for my first demo recordings of one of my bands. My fellow band members told me to call my recording studio that way, which at that time was my bedroom. During my time at university (studying in a completely different field) I also had a full-time job and spent most of my savings for musical instruments, microphones, preamps, etc.
After doing some recordings for my own bands, people of other bands asked me to record some demos and EPs for them, which I did.
In 2010 a really good friend of mine had this low budget short film project going and asked me if I could do the music arrangement and mixing and mastering. After that we worked together on other projects like commercials shown in local movie theatre, corporate videos, etc. Those projects were always on a very tight schedule and had to be done from scratch to finish within two days or even less. With those jobs I quickly expanded my audio production knowledge towards music composition for film and sound design and also learned how to work effectively and write music purposefully.
Being friends with students from the local conservatory and other musicians from jam sessions led to several album recording jobs. Some of them wanted to feature some guest musicians, so I was really lucky to get to record some of the finest musicians in my area. For example, I was really lucky to get to mix an album of a world music trio with two songs featuring the great saxophone player Bob Mintzer. And just a few weeks back I had the pleasure to do a recording of Austrian sitar player Klaus Falschlunger and Italian accordionist Luciano Biondini.
What has been your most significant musical influence?
Hmmm, hard to say. A lot of people, experiences, concerts, listening to new music styles and genres have been a great influence.
But I think the biggest musical influence for me was the Hammond organ.
During my jazz ensemble lessons at the local music school, there was a really good friend of mine who also played the piano. And with only one piano and a Hammond organ in the rehearsal room we took turns one of us playing the piano and the other one having to play on the Hammond organ. We both didn`t have any idea how to play that instrument, so we played it in a kind of piano playing way. And that just didn`t sound good at all. It took me quite a while to understand that with its steady notes the Hammond has to be played quite differently than a piano with decaying notes. And now I really love to play Hammond organ with all its possibilities that aren`t there on a piano, like that kind of ghost note playing, that fast rhythmic playing and so on.


The same thing goes for any synthesizer sound. The sound of an instrument determines the way I play it.
When going through the preset patches of a synthesizer I play every patch in a different way (pads, lead sounds, fast attacks vs. slow attacks, monophonic vs. polyphonic, etc.)
I let my playing being inspired by those sounds. But it was the Hammond organ that got me there.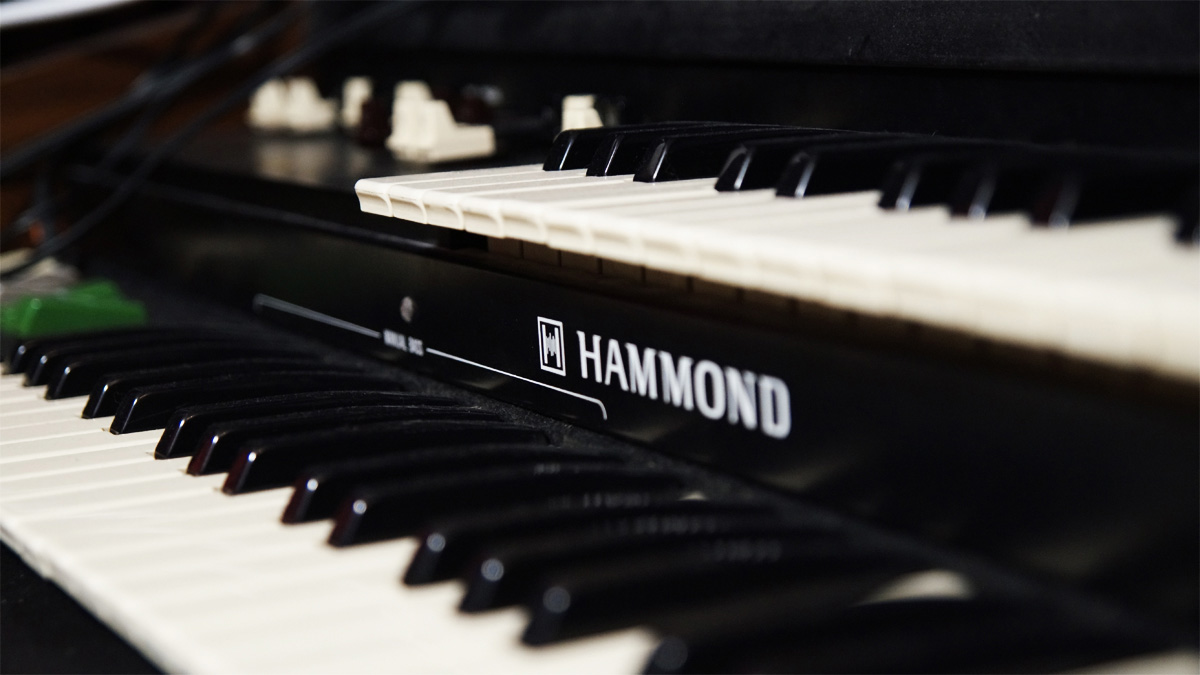 Have you made music today?
Yes. Doing my daily piano practicing there doesn`t go a day by without me making music, even if it`s just some improvisations over some jazz standards. And currently, I am digging out old song ideas and continue writing every day.


Tell us a bit about your workflow at the studio?
Writing and producing my own music is different every time. Sometimes I play on the piano, taking handwritten notes, mostly starting with some chord progressions that I want to try. Sometimes I have a drum groove on my mind and start off right there. And sometimes I just go through synth presets and get some inspiration from there. My main synths are connected to my audio interface directly or to the patch bay, so I have those available quickly.


When it comes to mixing it depends on the project. If it`s on a tight schedule I do all of it in the box. If time is not a factor I like to use external processors wherever it fits the purpose. Having not a lot of external gear I always have to print the effect signal on a new track, to be able to use that processor on a different track then. This is very time consuming but totally pays off.


Any habits you have before starting a session?
If it`s a tracking session I like to have all the channels in my DAW prepared, color-coded, grouped and routed. If it`s a single instrument or overdub session I also have a few more channels prepared, just in case I have to do more than one overdub. Because once the band is here and the tracking starts I want technical things to go quickly and not to get in the way of a musician`s creative moments.
When starting a mixing session of a project for which I haven`t done the tracking myself, I have to color-code and group all the tracks in my usual way, before listening too closely to the tracks. Because once I start working it`s a race against time and I don`t want to get used to something that may sound bad.
Before starting a music writing session I really don`t have any habits. A music writing session can start at any moment a good idea comes to my mind.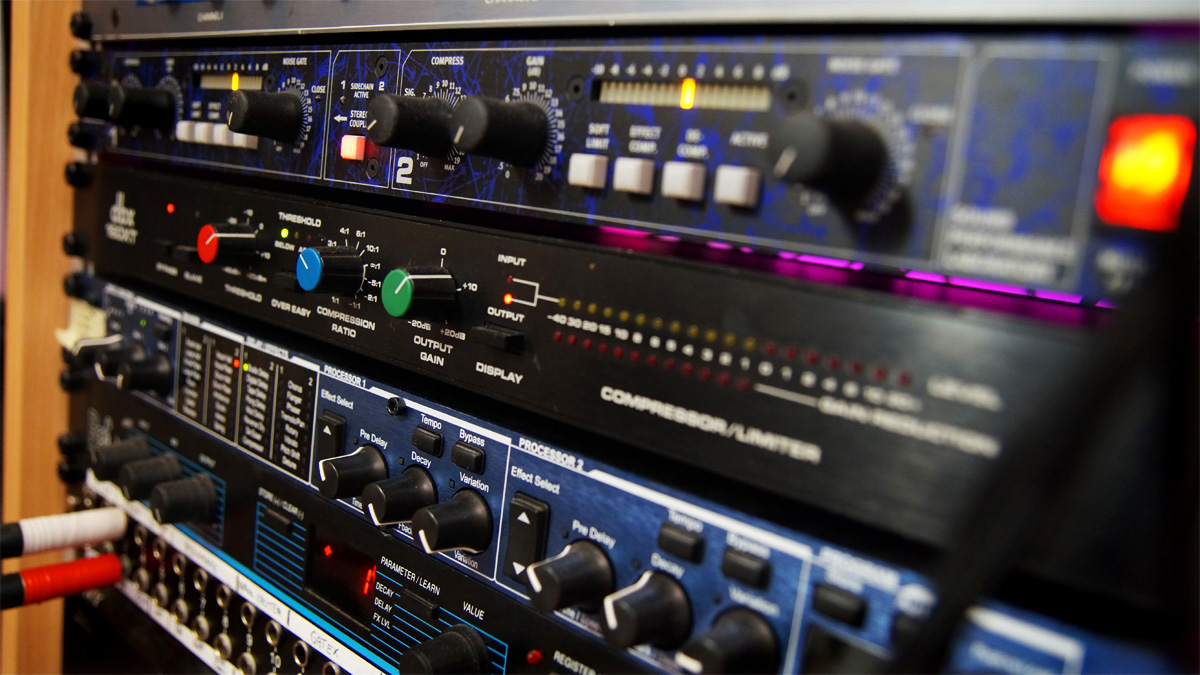 One Free plugin that you recommend?
I`m not really using free plugins but I totally recommend Voxengo Span, which is the real time analyzer of the Voxengo Curve EQ, and I do use that one a lot for its RTA. It has a really good GUI, making it useful on single channels to quickly identify frequencies that you may want to cut or boost. And with its versatility in octave and time resolution it also works great on the stereo bus for a quick check if your mix is well balanced over the whole frequency spectrum.
Which three plug-ins you can`t live without?
-Brainworx bx console SSL 4000 E. It`s an SSL emulation channel strip with EQ and dynamics AND a really good emulation of actual different 72 channels with all its imperfection. Close second to this one is the Ik Multimedia British channel, which would have made this list till the launch of the bx console.
- Valhalla Room. It`s an easy to use reverb that sounds really nice and transparent and is not expensive at all. The presets are okay but the tweaking of the parameters works quickly and effectively.
- VI Labs Ravenscroft 275: For a pianist there has to be a good piano plugin in the top 3 plugin list. I do have a lot of other piano libraries, from Synthogy, Toontrack, East West, VSL and Waves. I do like most of them, but the Ravenscroft has such a beautiful, personal sound that I just love. Captured with a lot of detail and different mic positions this is what I was looking for in a piano plugin for a long time. You may have to tweak it a lot to get a pop piano sound to make it sit in a mix. But on its own it is the best piano plugin to my ears.
Favorite hardware synthesizer/softsynth and why?
My favourite hardware synthesizer still is the Clavia nord wave. I like the fact that you can change a sound so quickly with every parameter directly accessible. You can assign almost any parameter to the mod wheel and velocity easily and quickly. You can upload your own samples to the instrument and modulate those like the usual oscillators. It has 6 different filter types. I hope there will be a nord wave 2 some day.
My favourite softsynth is the Moog Animoog for IOS. It`s the one synth that makes the best out of the advantages of a touch screen control. To be able to change timbre, pitch and volume of already held notes individually makes it a very expressive synthesizer. And playing either on all the semitones or only display the notes that you want for building your own scales for glissandi is one of the greatest features I`ve seen in new synths.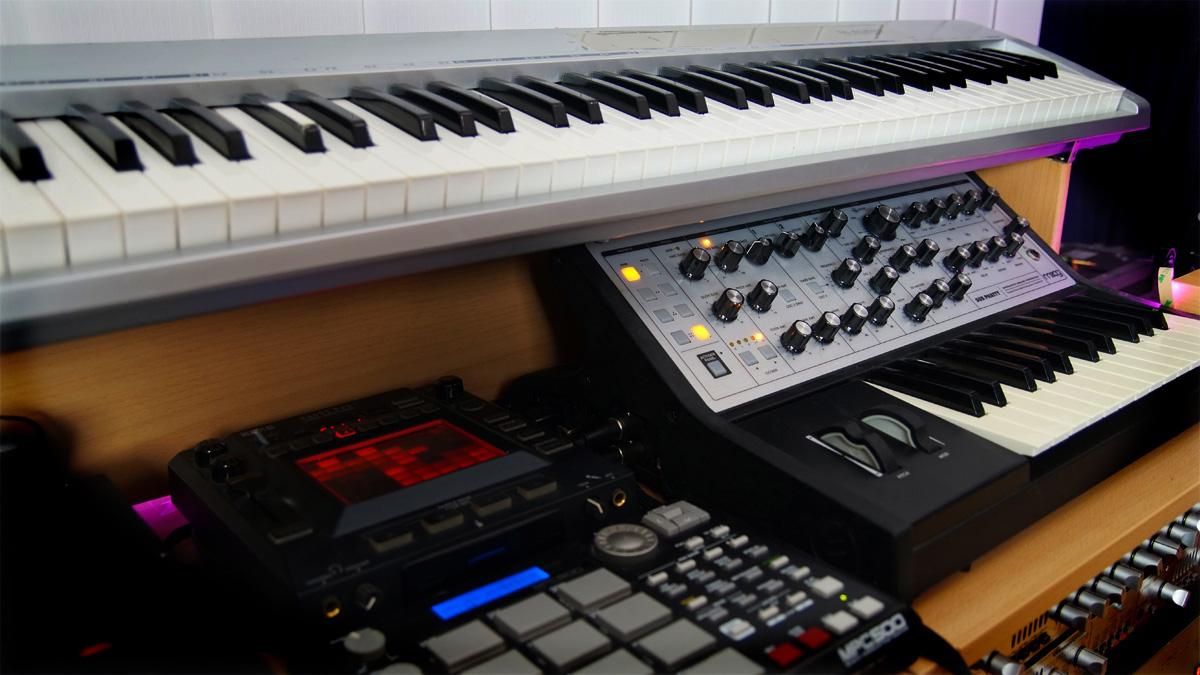 What does the future hold for Christian Larese in the music industry?
Having done a lot of recordings in the past, especially in 2018, for some really good musicians, I hope business is going as well or even better in the future. Playing gigs and recording albums for a living is pretty much the dream.
However, I would like to increase the work on my own music. And that`s actually a big plan for 2019 and 2020: Starting by going through all the little sound samples, song ideas and quickly programmed beats that I`ve made in the last years but never finished, I`m going to take the best ones, work on that and going to release some EPs. Since I have quite a wide range of musical preferences, there`s going to be a Fusion EP, a Jazz EP in 2019 and possibly a Classical music album and a Lounge album in 2020.
And hopefully I will connect to some musicians around the world to do some collaboration. I would love that.
Also I`d like to work more towards sound design and composition for film/short film and commercials, because I haven`t done that in a while.
Last question, What is your favorite SoundGym Feature and why?
My favorite feature is the community part of SoundGym. You can acquire a lot of knowledge with the help of books and online tutorials, but a very important step of learning is getting honest feedback on your work. SoundGym makes this possible. And if you have a question regarding audio production, other SoundGym members will help you out.


Check out a few of the recordings Christian Larese heve done recently:
2seedsleft. A singer-songwriter band that released a vinyl in December 2018:
Recording for: `The Gallyard Company`: A songwriter project with the main title dealing about Brexit. Released album late 2018:
A recording of Klaus Falschlunger and Luciano Biondini. Recorded in January 2019:
Stemme AG Horizons 2017: One of the imagefilms I did (music writing, sound design and mixing in 2 days)
Bands Christian Lareseamis playing keyboard in:
A fun project recording with 5 instruments for retail price under 500€.
Synth sound from an 88€ keyboard ;-)
madebyus, one of the first bands I`ve played in
Bonetti, a band with some good old friends; all about funk, soul, disco and groove: