Mixing Engineer, Guitarist, and Singer, Currently living in Barcelona, Spain. David Alva is this month's SoundGym Hero!
Who are you, and where are you from?
My name is David Alva, and I'm a mixing engineer, guitarist, and singer. I'm originally from Buenos Aires, Argentina currently living in Barcelona, Spain.
How did you get into music?
I grew up in a family of musicians and music lovers, so I was already singing and playing with little toy guitars before I could remember.
Over the years, since I was a teenager, I have involved myself in various musical projects. From instrumental Tango with guitars, Argentine folklore music to rock and metal bands. But unfortunately, none of these projects lasted in time. Then I decided to study audiovisuals and music production.
So at present, I am more focused on the production side; today, I am working with several recording studios and producers in Barcelona, participating in recording sessions and performing mixing and mastering services.
What do you like to do for fun outside of working on music?
I really enjoy a hike in the mountains or a day at the beach with my wife and our dog; I think that having good times as a family and in connection with nature is very important to recharge your batteries and stay focused.
What's your most useless skill or talent?
I can spin my hands in opposite directions from front to back. I know it's a stupid thing, but it is fun. Many people can't!
What inspires you to keep making music?
I think music is the biggest glue in the world. From my point of view, nothing transcends borders and unites people in the way that music does.
Music is my passion; it is the engine of my life, I could say.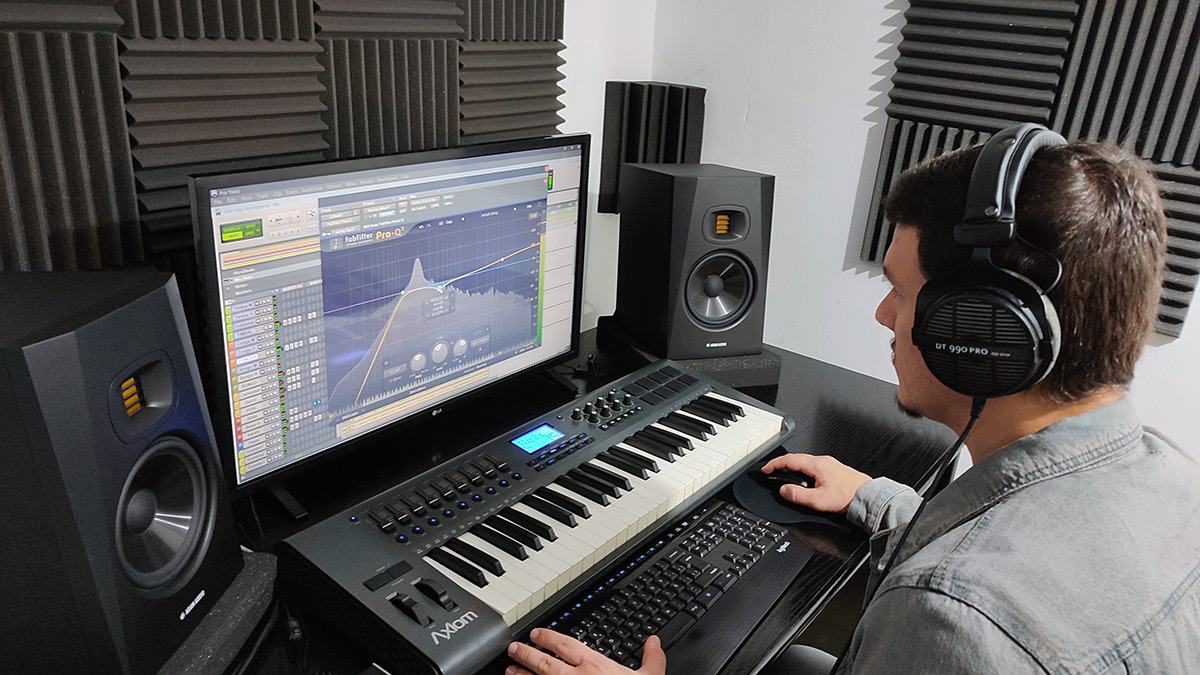 If you could sit down to a session with any artist, who would it be?
That is a tough decision. There are many artists that I deeply admire. But from an audio engineer perspective, I would love to be in a session with Tony Maserati. He has great sensitivity, and the way he manages to print emotions and feelings in his work is simply wonderful.
Any habits you have before starting a session?
A good cup of coffee of course! There is nothing like the smell of fresh coffee in the morning.
Then I listen to some good music of different genres to calibrate my ears before getting down to business.
If you could pick one, what would be the theme song of your life?
Another difficult decision. I don't really have an all-time favorite song, but without a doubt, one song that struck me in my rock years was "Show Me How To Live" by Audioslave with the incredible voice of a great as was Chris Cornell.
It is a masterpiece capable of giving me goosebumps every time I listen to it.
What's the favorite piece of music gear you own?
My monitors, without a doubt! I bought the Adam T7V a few months ago with a bit of skepticism, I must say, but I was very pleasantly surprised. They sound fantastic and for a fraction of what others in a higher range cost. I am thrilled with them!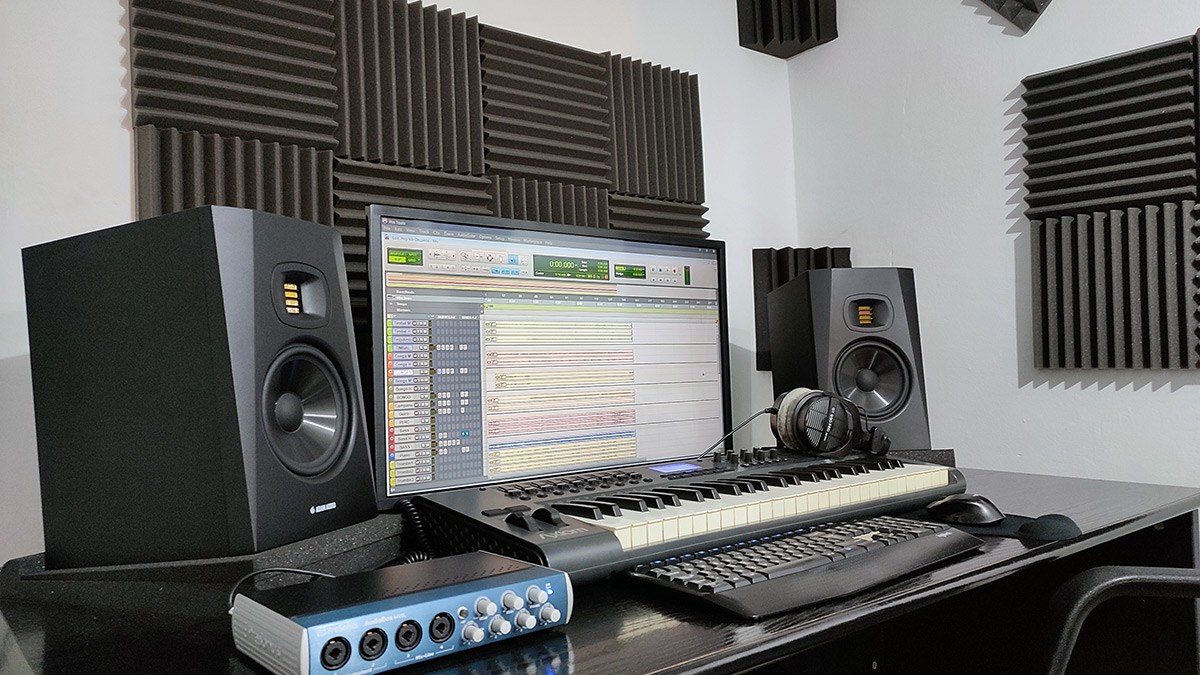 What is your favorite SoundGym feature?
The platform itself is just great! Everything is very well thought out to motivate you, the contests, the awards, the rewards, the learning section, everything.
I am a very persistent and competitive person (but healthily, hahaha). I arrived at SoundGym, and in about two months, I got the diamond. But that is not what really matters at the end of the day.
What is important is how the daily training is reflected in real life. My mixes have improved substantially, and my clients are very happy with my work!
What does the future hold for David Alva?
I study daily and work hard to become a full producer, and I would like to reach that goal in the not too distant future. I'd also like to release my own music.
On the other hand, I am a bit shy, so I was never very active on social media, but I know that I have to work on it if I want my work to reach people. So, you'll see me here and there soon! ;)