Sound engineer and Bass guitar player from Warszawa, Poland.
@Grzegorz Mukanowski
is this month SoundGym Hero.
So how long have you been on SoundGym?
If I remember correctly, I joined Soundgym in April 2018.


What was your first connection to music?
It was around 26 years ago when my mom played Michael Jackson, Boney.M and ABBA to me. When I was six she sent me to piano lessons, but I had a terrible teacher, so I didn't like it at all (she almost broke my fingers = painful experience :D), a few years later (12-13 years old) I started playing on a bass guitar.
DId you get a formal Sound/Production education?
No, never, despite that I really wanted to, I have a Computer Science degree, and it's pretty funny because I didn`t work for one hour as an IT guy :)
Tell us all More about your work as a Recording/mixing engineer?
I`ve been a sound engineer for nine years. I started as an assistant at Elektra Studio, and after two years I began working on my own. Since then I started collecting recording/mixing gear to equip my private studio.
Right now I work as an independent engineer and I mostly focus on mixing these days.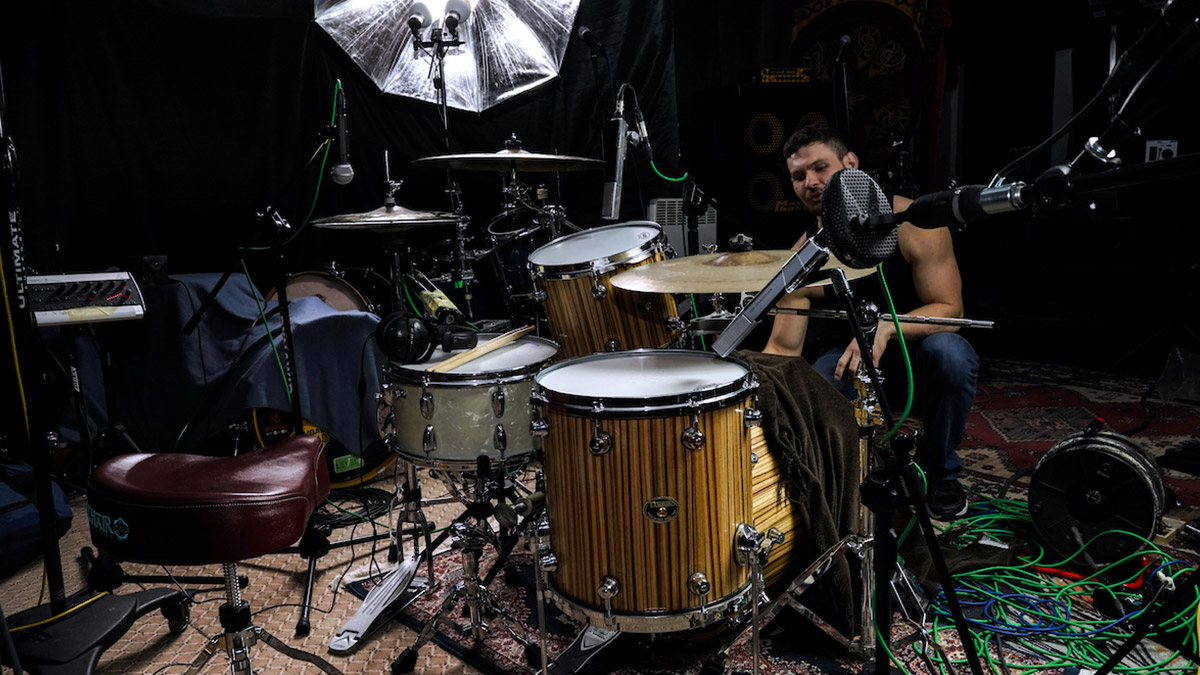 I mainly work with musicians who play acoustic/live instruments. However, I`m really keen on mixing electronic stuff, because that`s always a lot of fun.
Although I believe that recording/mixing engineers shouldn`t limit themselves to only one or two genres. Staying ear open-minded is good:)
Most of my clients tend to know me through a recommendation from people that I worked with in the past. Yes, I`m a freelancer :)


Who have been the most significant musical influences for you?
It's really hard to say because there are so many great artists, but if I would have to pick one, it's definitely Quincy Jones, he's a Genius without a doubt!
Have you made music today?
Of course! I'm trying to record my own ideas every day.


What have you been working on lately?
Tell us a bit about your workflow at the studio?
Last year I completed my mobile recording rig, so I record most of the stuff in pretty weird places like Barnes, wooden houses, bedrooms, old factories, etc.
It always sounds pretty cool because every room is different and has its own vibe ;) I'm doing mostly location recordings, but from time to time I like to go and work in a professional studio environment.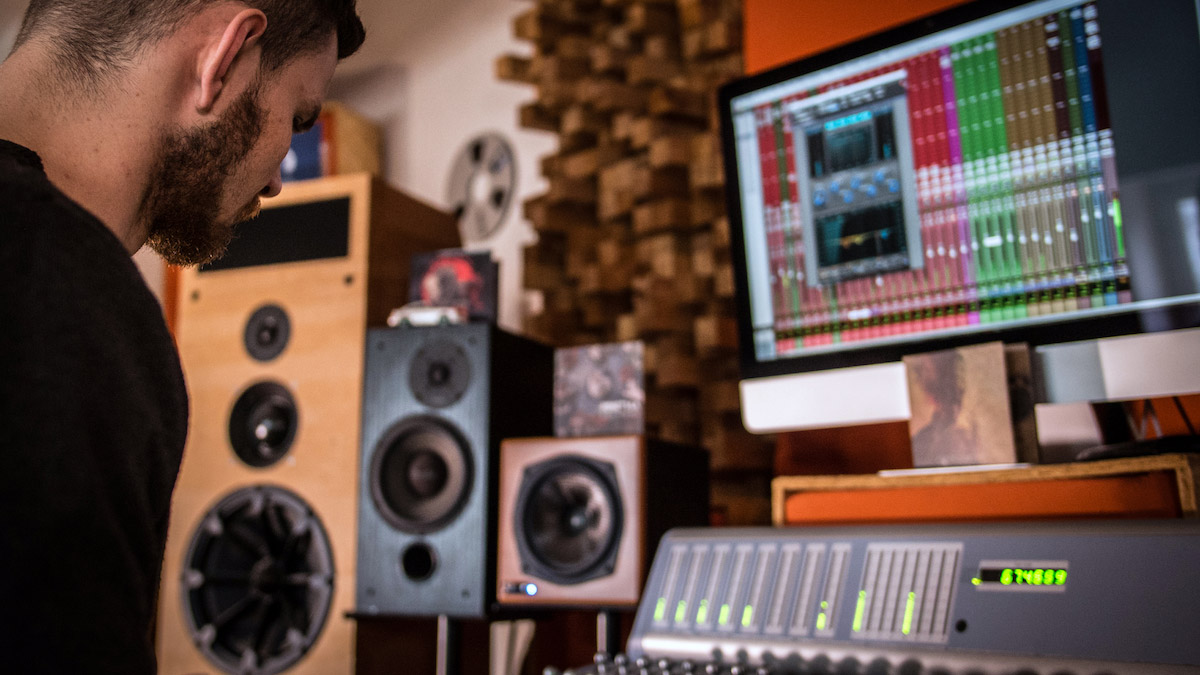 I sometimes record overdubs and vocals in my place, so my workflow is changing from project to project, but I've got my own mic set that I`m taking almost everywhere with me.
I'm mixing mostly in my home studio on my iMac using ProTools HD as my main DAW and Ableton/Logic Pro for composing, Mixing ITB fully, using plugins we all love UAD, Soundtoys, Cranesong, Sonnox, Waves, Slate, etc.
Any habits you have before starting a session?
Recording:
When recording I`m asking a band to send me a demo (it can be recorded with a camera or phone) or if I can, I'm trying to visit them at the rehearsal.
I'm talking with all the band members about the sound they`re trying to achieve and about their expectations.
Then I'm trying to figure out what place will be the best to achieve a sound we got in our heads and writing down what drum heads, mics and all other stuff we will probably use during a session, also, it's good to prepare sessions for recording at home it will save you a lot of time later.
Mixing:
I think mix preparation is crucial to make mixing fast, efficient and fun :) I will put a list of things I'm doing before every mix:
Opening my template
Importing Audio into session (including rough mix or references from the band)


Renaming tracks the way I like it (they need to fit nicely on my d-command controller) and Putting them in the proper order (drums, loops, perc, bass, gts, keys, vocals)

Coloring clips/tracks :


Creating instrument groups and assigning them to VCAs
Strip silence all tracks to have a better view in the edit window, adding markers to each part of an arrangement
Doing all the necessary edit/pitch corrections and finally having fun during the mixing process :D
What is one of your favorite production technique?
I think there is a lot of great production techniques, but the one I really like is to "mute" rather than add another element to build.
Sometimes we got enough instruments in an arrangement though we still try to add another layer of "something" , Muting/removing is sometimes much better than adding ;)
One Free plugin that you recommend?
Only one? :)
Check out TDR Nova and MeldaProduction MFreeFXBundle


Which three plug-ins you can`t live without?
I can live without any plugins just give me good old SSL 4048G+ (just kidding ;))
Cranesong Phoenix
Slate VMR
Sonnox Inflator


What does the future hold for Grzegorz Mukanowski in the music industry?
I hope it holds a lot of great artists and at least a few Grammy's ;)
Right now I would really like to work with people from other countries; there's so much great music around the world.


Last question, What is your favorite SoundGym Feature and why?
I think all exercises and contests are great.
Taking part in any competition is always motivating, so I think you had a great idea doing it that way.
To be honest, I can't wait to see more advanced compression exercises ;)