On her way to becoming a full-time Mix and Mastering Engineer, Currently living in Los Angeles, California, Kat Aquino is this month SoundGym Hero!
Who are you?
My name is Kat Aquino, I spent the first 15 years of my life in the Philippines and the next 13 in Norway before moving to the United States. I've worked as a software engineer for the last 9 years, but I'm hoping I can switch over to full time mixing!
Tell us one interesting fact about yourself.
Throughout my life I've had SO MANY hobbies.. basketball, surfing, photography, juggling, mycology, playing the drums(and other instruments), chess and bird watching to name a few. I really like to deep dive and get completely consumed by new interests.
What is your favourite SoundGym feature?
It's hard to decide between the Gym itself, or the Mixdown Training Room Space! The gym was what got me hooked on SoundGym. I really enjoy them and I love the gamification of ear training.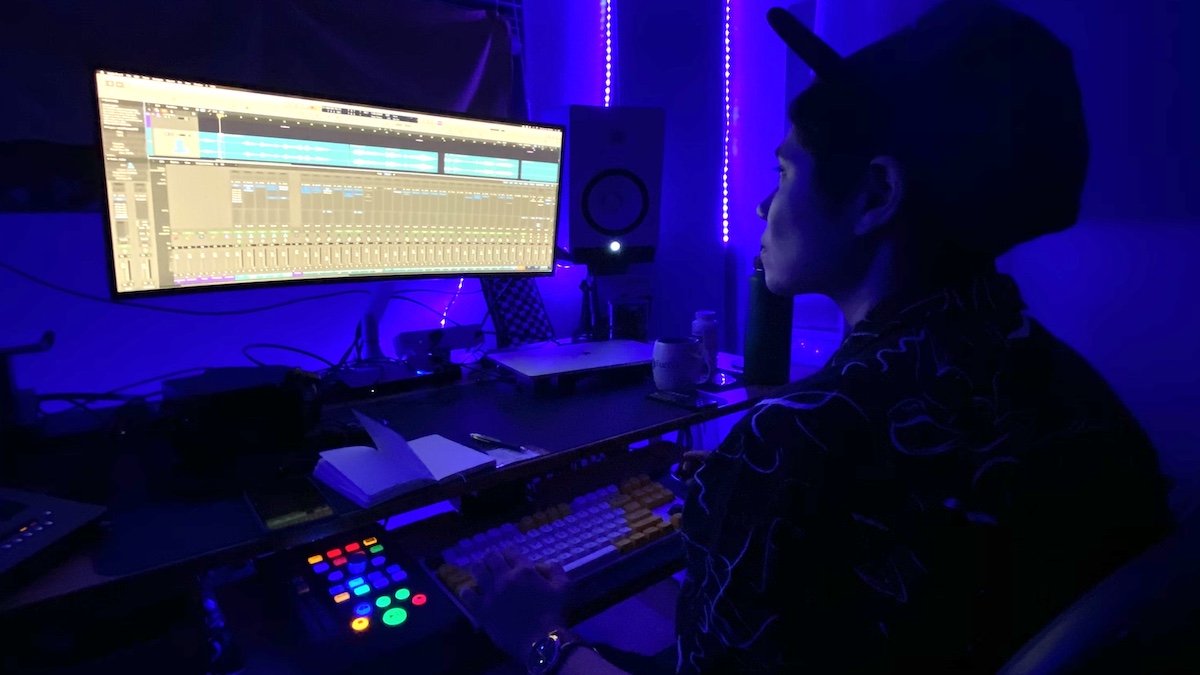 My favourite game is PanGirl. What really keeps me coming back though is the community. In the Mixdown Training Room someone chooses the song of the week and whoever wants to join can submit their mix of the song and we all listen to each others' mixes, give props, and help each other improve.
One music piece that inspired you to be a music maker?
Growing up I was really into pop-punk. I bought the soundtrack of this high school movie called Can't Hardly Wait and that was where I first heard Dammit by Blink 182.
I wanted to learn how to play that song on every instrument, thankfully there aren't many instruments in the arrangement and the guitar and bass are not too complicated! But it wasn't until Travis Barker joined that band and replaced the drummer that I started taking drum lessons and was playing every day (sorry to my parents who had to live with that noise).
Who is your biggest musical influence?
Picking one is VERY difficult. Travis Barker, I think kick-started everything but these days I don't really listen to a lot of music in that genre, nor do I play the drums anymore.
In college, while studying music, a good friend of mine introduced me to this local Norwegian band called 22. It was this song, in particular, that really ignited a new love for music that I didn't know I could have. Unfortunately, this band has broken up, but I still listen to them from time to time.
These days, I would probably have to say Bon Iver is the artist that I'm most influenced by. I love listening to his progression from For Emma... all the way to i,i. The albums so sonically different and yet the artistic identity and vision remain so clear.
Your trick to get inspired and stay creative and fresh?
Lately, I'll pick a mix engineer or producer that I've watched an interview of or read about, and I'll find a playlist of songs they've mixed/produced. I try to learn from them by analyzing their mixes and arrangements.
I don't produce my own music but I love breaking down arrangements and listening for all the details and "tricks" that are helping the listener understand the emotion the artist is trying to portray. I think it's also very important to look outside of music for inspiration. I like to read, I try to practice meditation, I try to find shows that teach me about new places, new people and cultures.
Tell us a bit about your workflow when making music?
I usually start with listening to the original mix as I'm prepping the tracks in my DAW. Then I try to find at least two reference tracks so I don't lose direction. Once the tracks are organized I check for any issues on individual tracks, check polarity, and do some initial gain staging for tracks that are much too loud or too quiet.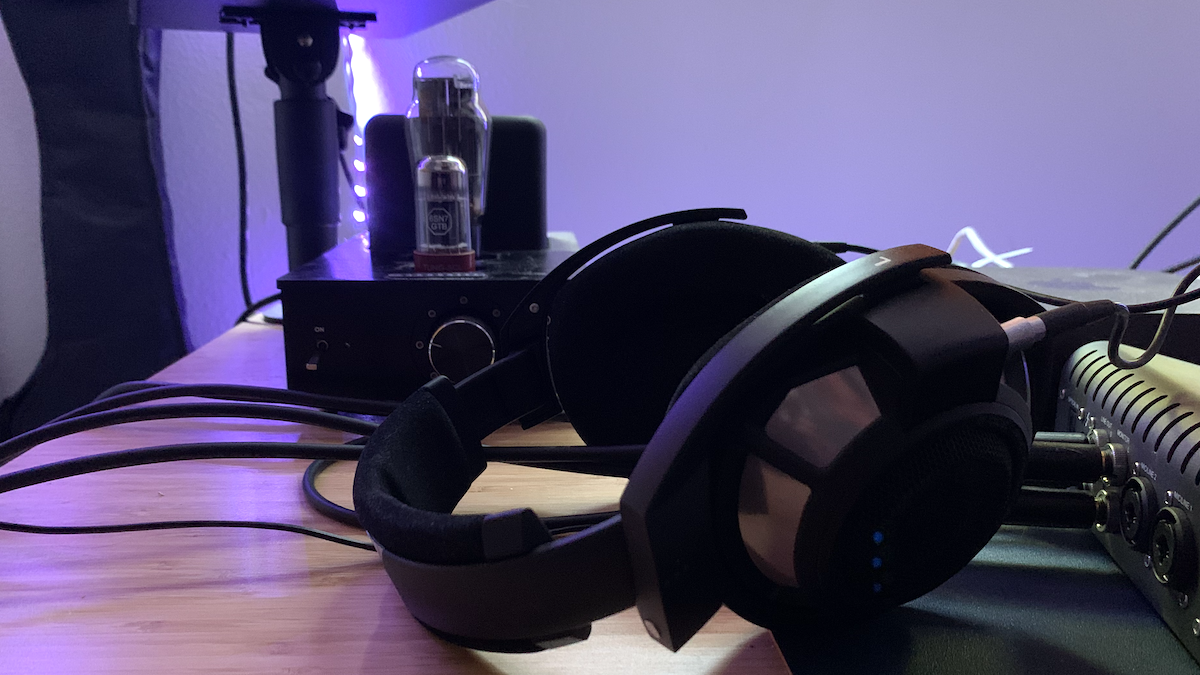 Then I work on my static mix. I take breaks in between the different "stages". I prefer to prep a new session in the evening so I can get to mixing straight away the next day. Then after I get my initial static mix I take a break and before getting back I listen to my references. I do a little EQ and compression on the mix bus, then I work on groups/stems and then I go to individual tracks where necessary. I try to do as much as possible on groups so I don't get too stuck going down rabbit holes with individual sounds.
Any habits you have before starting a session?
I always make sure I have a cup of coffee or tea and a full bottle of cold water. I leave the window open for a while to make sure there's fresh air in the studio. I have a timer set up too in case I lose track of time. I try to make sure emails are responded to and out of the way and I do a little tidying up of the space as well.
Lately, I've been trying to find at least one 20-30 minute video on YouTube, either an interview or some kind of mix breakdown or tutorial and I watch it in the morning and I try to incorporate something I've learned from it throughout the day.
Piece of gear in your studio that you have special feelings for?
I wouldn't say I have any special feelings for any of the things in the studio, but I do particularly enjoy listening to music with my Sennheiser HD 800S headphones and the Darkvoice 336 SE tube amp with some tubes I've been rotating that I got on eBay. I can't use it for mixing really because the sound is so warm that my mixes end up lacking that warmth, so I only use it for leisure listening now.
If you need to choose one piece of music you made thet you love the most, which one will it be?
Well, I don't produce music but I am excited about my first official mix out:
The artist, Kyns, is my partner and I am very excited to continue working with her on her songs. I am also really looking forward to listening to these first set of songs in 5 years to (hopefully!) hear our progression. We're both learning our parts in music production as a whole and we're learning to collaborate and create together.
What does the future hold for Kat Aquino in the music industry?
I really don't know yet, but I'm putting a lot of energy into improving my skills and building a portfolio that I can be proud of. I am currently doing mastering for a friend in Colombia that I actually connected with through Soundgym.
He's an incredible mixer and a great producer too! I look forward to future projects with him, Kyns and some other people I've met through social media. I am not worried about what my future holds, I'm just really enjoying the journey right now.