Freelance Musician and Music producer, Néstor Viciano is this month`s SoundGym Hero!
Who are you?
I`m a young freelance musician and music producer from Benicàssim, a seaside town in Spain. My name is Néstor and I`m 24 years old.
Tell us one interesting fact about yourself.
I started playing clarinet when I was 9/10 years old. A few years later, I left my classical music studies and I started playing other instruments on my own, mainly the piano. Then, this is what happened:


What is your favorite SoundGym feature?
Those medals you get after winning the Olympics. Why? Just because it's addictive: the high competitivity of the activity makes you try your best for being on the top three, and once you get there you don't want to lose your rank. And the best part of it is that this process helps you to keep motivated in improving your ear skills.
One music piece that inspired you to be a music maker?
If I had to choose one, this song would be `Ghost love scores` by NIGHTWISH. This song mixes all my favorite genres of music; Epic, electronic, metal, classical… But if I choose this song, it`s because it reminds me of the epic nights I spent listening to this song with my best childhood friend. This is the one version I consider to be the best, and it's the only one we listened back then:


Who is your biggest influence?
Wow, this is the most difficult question to answer.I`d say that my style is a crazy mix between the epicity of Tuomas Holopainen and Two steps from hell, the emotion of Ludovico Einaudi and the electronic energy of Zardonic.
Your trick to get inspired and stay creative?
Meditation. And working on lots of different projects at the same time.
Tell us a bit about your workflow at the studio.
As a music producer of different artists and media music, I`m in contact with a lot of people who are involved in each project. So, it`s very important to have a good project organization, which makes me spend most of the time adding marks and notes. On the other hand, for better or worse, because of my economic situation, I work 80% of the time on my home studio producing in the box with my headphones, my laptop, my interface, and my lovely midi keyboard. The other 20% I normally go to Millenia studios (Valencia, Spain) in order to make the recording and add the finishing "touch" to my mixes.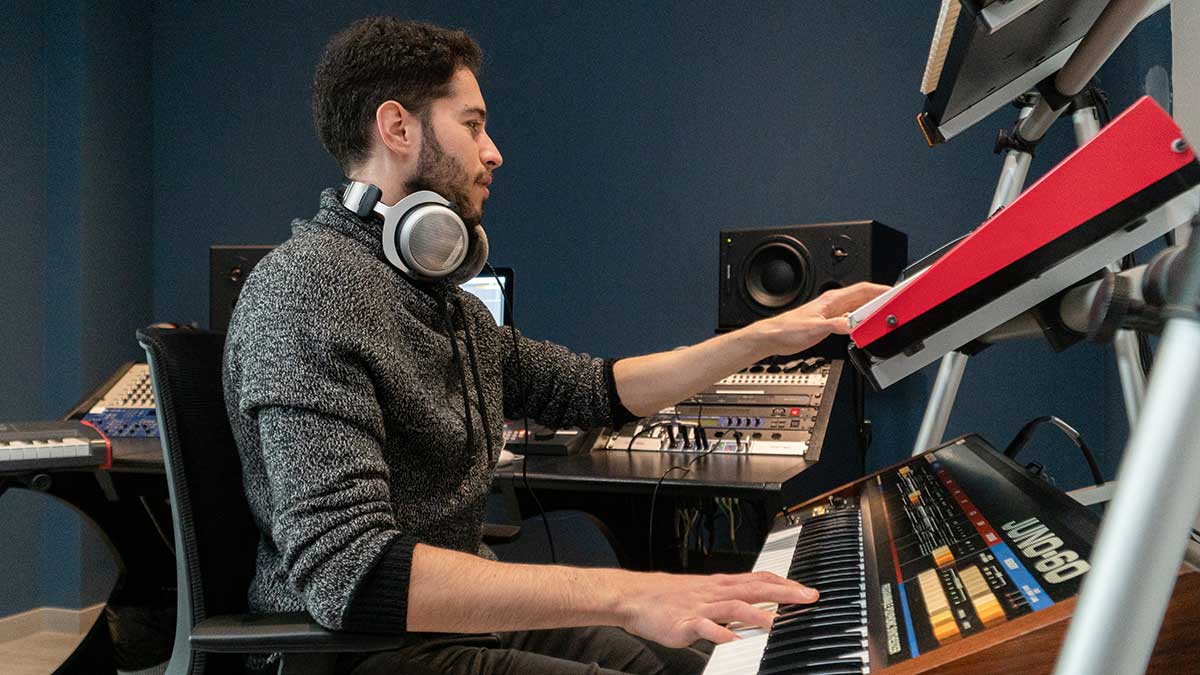 Any habits you have before starting a session?
I always take a cold shower listening to those motivational morning videos from youtube (weird, I know…). But sincerely, since the last year, my best habit of making good productions is to practice with SoundGym to get used to the sound of my equipment.
One plugin you can't live without?
My beloved H-Delay. He is it`s too simple to use and it sounds sweet and deep.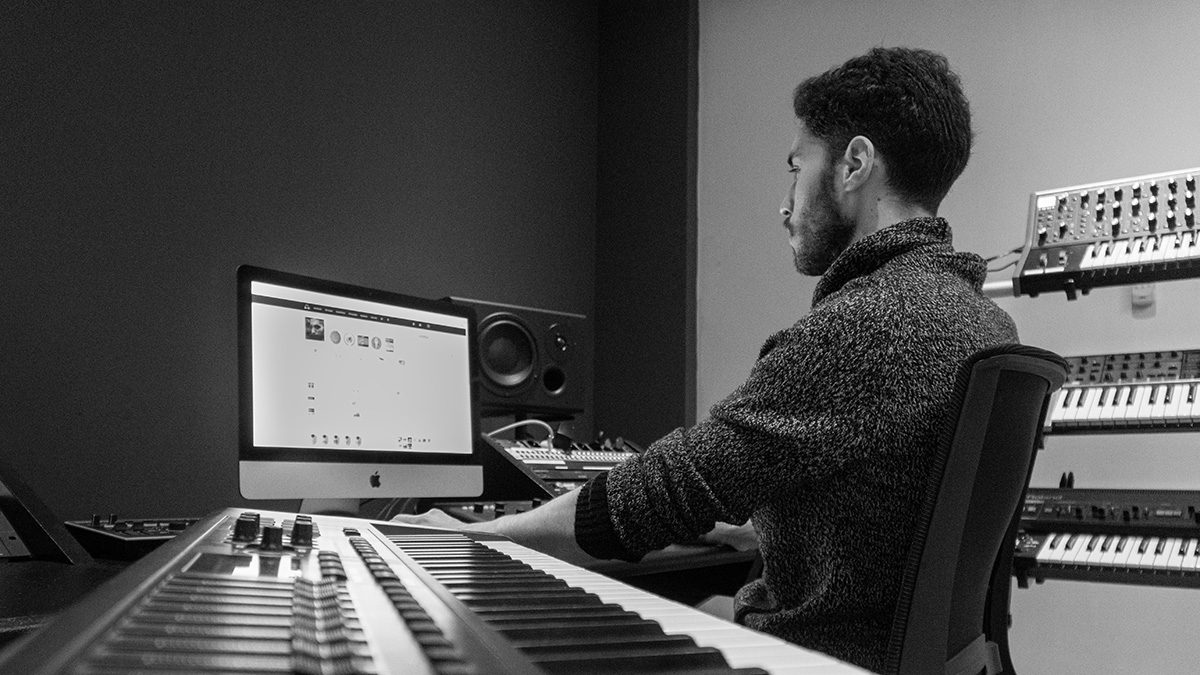 Piece of gear in your studio that you have special feelings for?
My MIDI Keyboard Novation Impulse 61, as my old best friend. He has traveled with me in so many shows and stays with me most part of the time, helping me to improve my communication with the computer.
What does the future hold for Néstor Viciano in the music industry?
Now I`m working on different media projects and music productions which will be published on social networks throughout this year and the next one, so… in the future, I hope I will be able to keep working as a music producer and making noise.