IT Technology Strategist, former startup founder, and a Musician at Heart from France, Pierre Marmignon, AKA Max M is this month's SoundGym Hero!
Who are you, and where are you from?
I'm Pierre Marmignon, alias Max M. I am 44 years old, and I live in a small town in the North of France with my girlfriend, my 15 years old daughter and our dog.
I'm currently working as IT Technology Strategist by the day while being a former inventor, startup founder, and CEO.
I'm also a music producer, mixing & mastering engineer, and occasional DJ as often as I can.
How did you get into music?
Music has always been part of my life. I've started very young as I took my first music lessons at the age of 6 at the conservatory, and I was even part of the high school choir. I've been actively DJing and making music using the first trackers from when I was 14 until I reached the age of 19.
At that time, I've had to make a tough decision: choose between my two passions, music and computer sciences. I decided to pick computer sciences which I studied at university. Through this, I embarked on a brilliant career. During this period of my life, I was working so hard that I had to put music creation on the side, but I've always been actively listening to a lot.
At the age of 40, after selling my startup, I decided to get back to making music with huge support from my girlfriend and took piano lessons as well as production, mixing, and mastering masterclasses. I then started my music project under the Max M alias and released my first tracks in December 2019.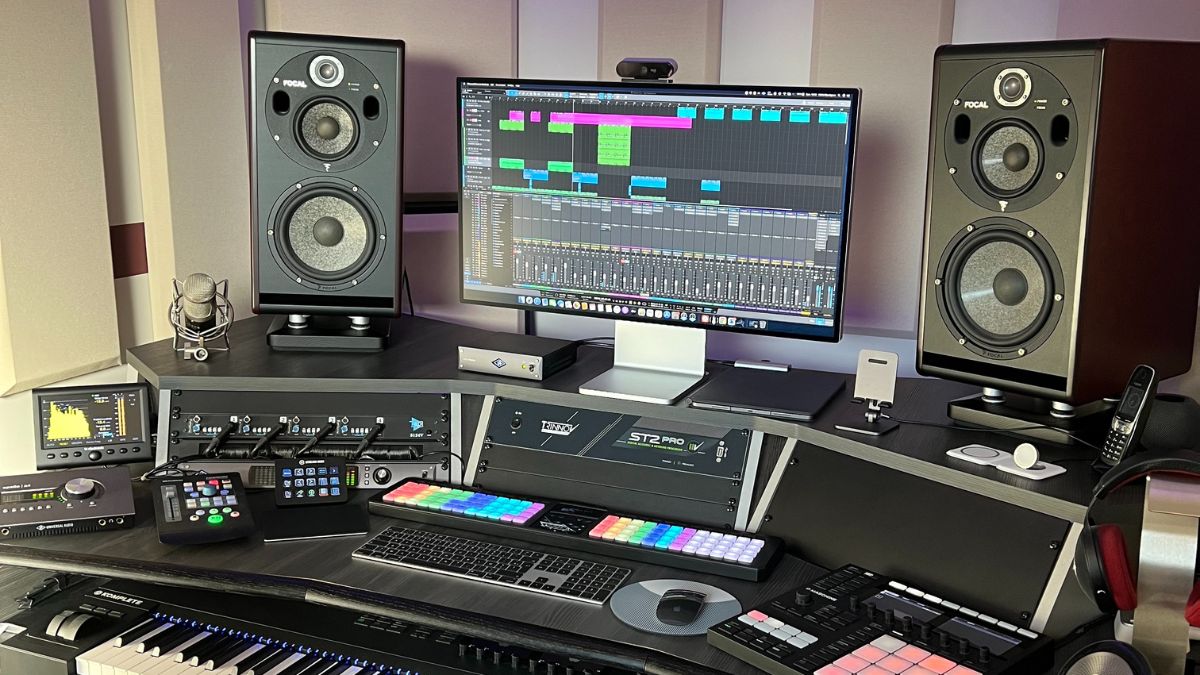 What do you like to do for fun outside of working on music?
I love watching movies, sharing good dinners with friends or Family, going on holidays. I'm always thinking about something, trying to solve an issue or find the missing pieces of a song, and I could get a bit obsessed with finding the solution. All these things are allowing me to disconnect for some time and just enjoy the moment. I also like to play with connected objects and code/hack smart devices.
What's your most useless skill or talent?
I'm a perfectionist and a really hard worker. On one hand, this is good, and it served me well in my professional life, but on the other hand, it could generate a lot of friction in relationships with others. I've learned how to manage it, but it is sometimes really frustrating.
What inspires you to keep making music?
Making music makes me feel good and I love it! Some might say it's like a therapy! My daughter told me one day that I'm more relaxed since I'm making music. I find my inspiration in my life, the good times or the bad ones.
That's why besides production and mix/master engineering I'm really involved in the songwriting so that both the topline and instrumental are telling the story I want to tell, and I still have a lot to. I like to say that when I'm inventing softwares I'm only using the logical part of me but when I'm making music I'm creating with my heart.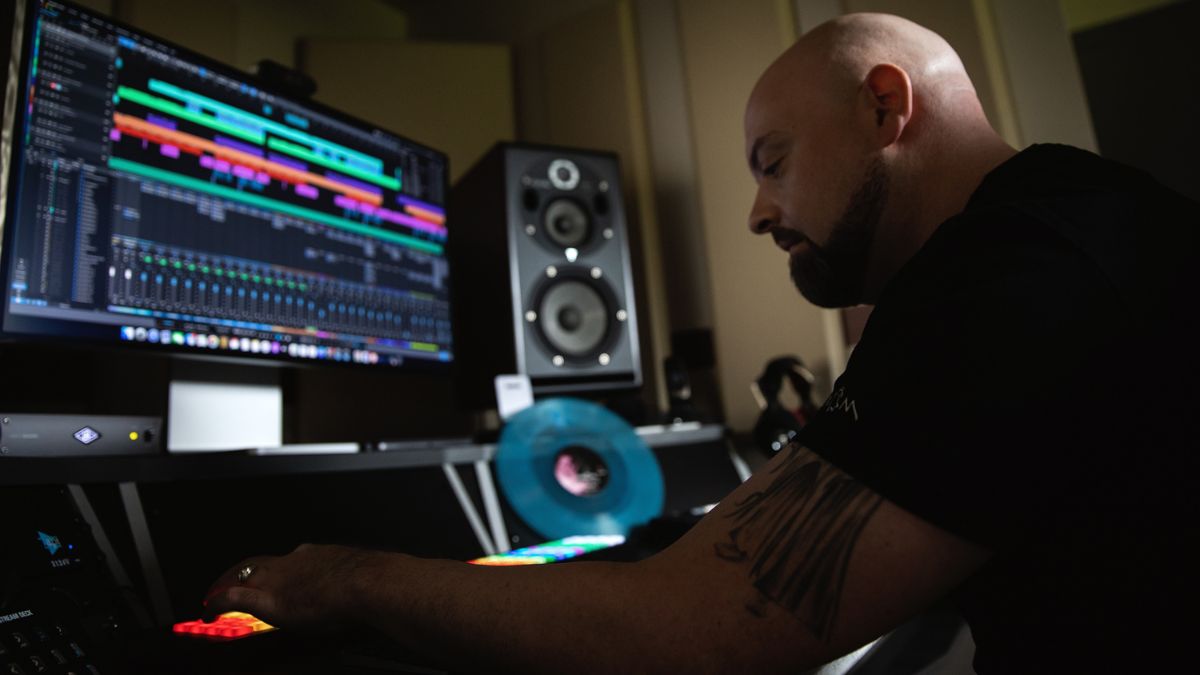 If you could sit down to a session with any artist, who would it be?
There are a lot (from the past & present days) I'd love to sit down with! If I had to pick one right now I'd say Bebe Rexha as she's a very talented songwriter and I love her voice and the emotions carried in her performances.
Any habits you have before starting a session?
I like to listen to the HD remastered version of "Right Here Waiting" by Richard Marx. This song is really making me feel good and I love the mix/master of the HD remastered version. I don't do it for every session but I'd say more than 90% of the time.
If you could pick one, what would be the theme song of your life?
While they are a few classics like "Don't stop believing" from Journey that could fit I've actually written it!
The song is called "Coming Through" and when I wrote it I clearly had the idea of writing a part of my story. Work hard, play hard, only take constructive critics and no matter how difficult it is, keep pushing yourself forward.
What is your favorite piece of music gear you own?
Definitely my Moog One 16. I love its true analog sound and I've been using it in all my productions since I've acquired it. While I'm working with a lot of plugins this is the gear I've not found any plugin equivalent to date.
What is your favorite SoundGym feature?
I love the global SoundGym concept. Being able to train through games is so great! While it could sometimes be frustrating when you lose it really helped me to associate values to some of the moves I was making just by ear, resulting in a great improvement in my decisions which is definitely helping me to work faster. If I had to pick a game, it'd be either the compressionist or the EQ Mirror, both from a mix/master or sound design perspective.
What does the future hold for Pierre Marmignon / Max M?
Who knows! I'd love to spend more time making music and be able to make music for a living but as long as it's not possible I'll continue to work in IT and make music and mix/master for others as often as I can.
I've just released my last single "Used to be" which has been picked in MTV's "Summer Hits" playlist as well as my previous single "Coming Through" so hopefully it's a first step that'll help me switching 100% to music. In any case I won't stop making what I love and I already have a few more single to be released by the end of the year.
Follow Pierre Marmignon AKA Max M on his Website, Instagram, YouTube, and Spotify.
---