There are many ways that distortion can be used to improve your mix – as we've discussed before on SoundGym. There are a huge number of distortion plug-ins of varying quality available on the market, but we think that Tritik's Krush is one that is well worth checking out. It's one of the best free distortion plug-ins that we've come across.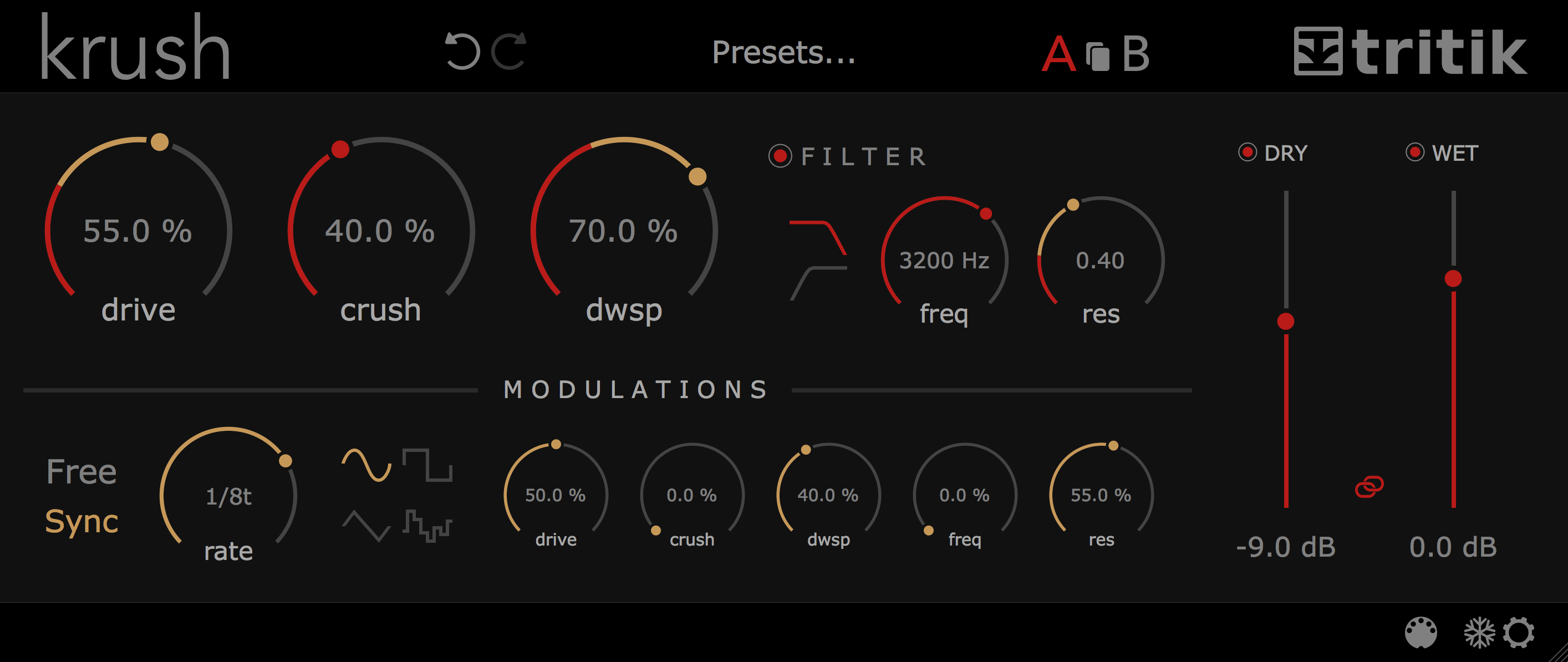 Tritik describe Krush as "lively bit-crusher and a bit more". It's available for Windows in VST and AAX versions, and for OSX as a VST, AU and AAX plug-in. As advertised, bit crushing and downsampling are the main features here, and it does these things very well. However, there is a lot more to Krush, and that's what makes it really interesting. Its drive stage can add warmth and character to your sounds, and analogue modelled resonant filters are a nice touch too. Below these features on the front panel, you will find an intuitive modulation section with some great features; free or tempo-synced modulation speed, four modulation waveforms and modulation depth for every parameter.
Added to this, Krush has a lovely clean interface, a file-based preset system and Tooltips and preferences that can be accessed in English, French, Portuguese or Spanish.
From dirty digital destruction to warm, character filled analogue drive; this is a great sounding plug-in that could find a home in many mixes.