Singer-songwriter And Producer From Barcelona, Spain, Uri Plana Is This Month's Soundgym Hero!
Who are you?
My name is Uri and I'm a 29-year-old musician and music producer from Barcelona, Spain. I studied jazz performing and songwriting at "Taller de músics" in my hometown. I'm also the singer and songwriter in a band called Siderland which has kept me busy for the last three years and it's the reason why I became an audio guy too.
I've been writing and recording since I was very little, but things got a lot bigger since my band grew up and I had the feeling I had to be more professional in audio too.
Tell us one interesting fact about yourself.
I've always been scared of mixing. Until a year ago I only wanted to get production jobs and never mix them myself because I felt like I wasn't good at it. Things changed when I got deep into it and turned out to be one of my favourite parts of the process.
Not just because things started to sound better, also because I was much more comfortable sharing my jobs with the world, and that's definitely a great step.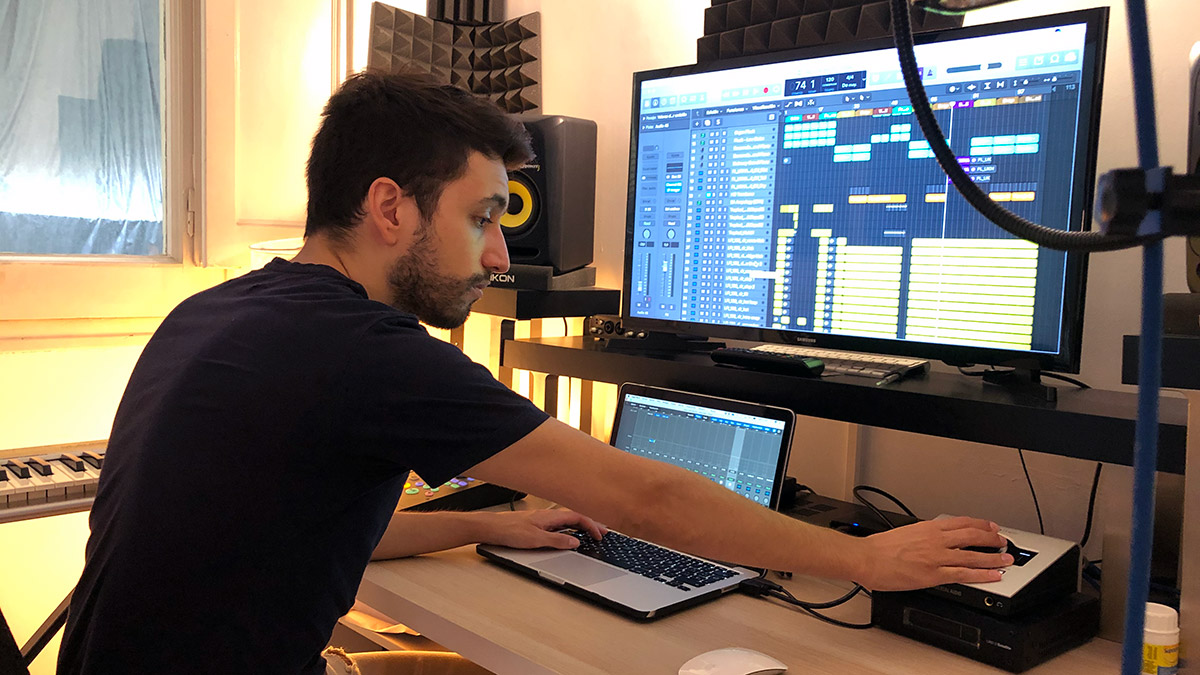 What is your favourite SoundGym feature?
I'll have to pick Dr Compressor. That's for sure the exercise that made the difference for me in terms of mixing. Compression is like an easy concept to understand theoretically but hard to listen. And that feature is great for bringing the theory and the practice close together.
Compression has the gift of making every performance of any instrument to be great and sit perfectly in the mix. I have to say that EQ cheeta is the most fun though.
One music piece that inspired you to be a music maker?
Without any doubt, here's my favourite track of all times: Slow Dancing In A Burning Room, by John Mayer. Also, check the live performance on L.A. I get hypnotized every time I see these musicians playing together. My way of performing changes just by watching that video.
Who is your biggest musical influence?
Still with John Mayer, followed by Bruno Mars. Nowadays I'm very comfortable working in mainstream pop music, but I can't help going back to what I've listened to for the past years and inspired me to becoming a musician.
Your trick to get inspired and stay creative?
Updating my music library every week and never stop exploring new artists and styles. I like the idea of being always in the first row, so one of my goals is being aware of all kinds of releases and find out what's interesting about all of them.
And why not saying that watching YouTube tutorials about how to recreate the songs you like the most. There are tones of amazing content online that can be very helpful and specific for what you're looking for.
Tell us a bit about your workflow when making music?
To be honest, I have not a strong workflow. Depending on the song, I mix while producing, some times don't. Sometimes a top line is the first brick of the building and sometimes is the last thing.
I'm still working on my chaos. But there's one thing I always try to do. Start focusing on big things first and capturing a big picture of what I want. That works for the concept of the song but works for the technical process too. If I'm in front of a bunch of tracks, I start tweaking thing on the mix bus, the subgroups, etc. I'll get to the little things after that.
This helps me being productive and also makes things start fitting quickly.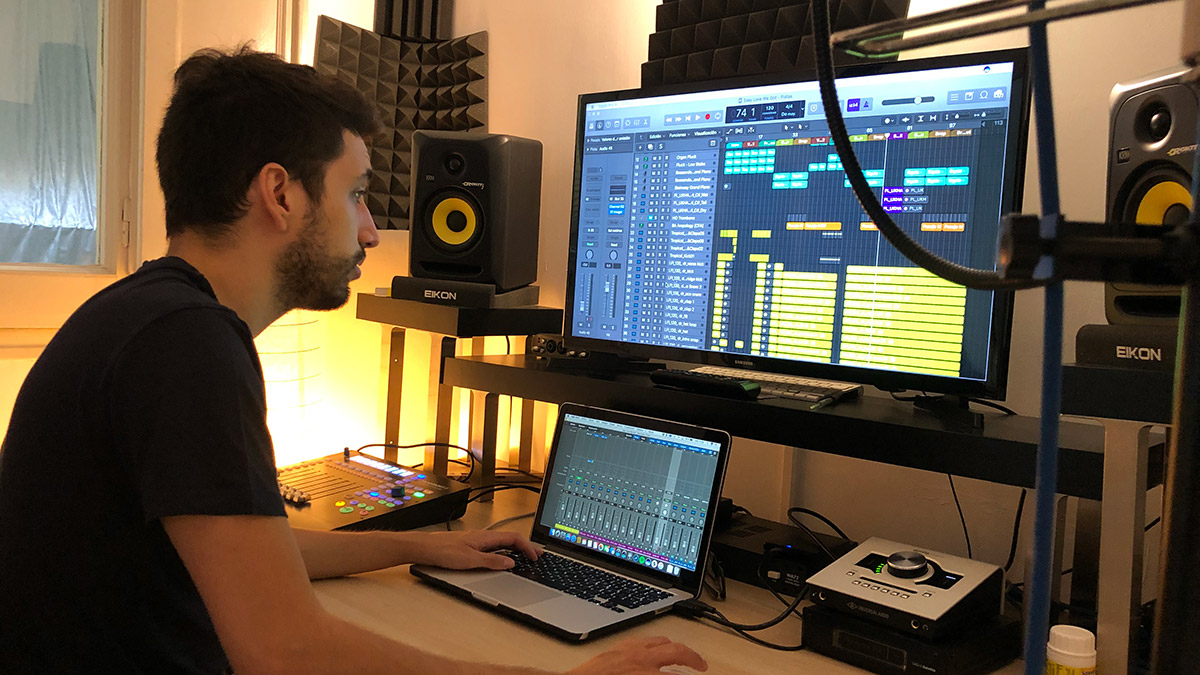 Any habits you have before starting a session?
Coffee + reference track for the style + reference track for patterns and harmonies. After a bit more of coffee, I should be good to go! I do this every time because references help me understand my client's goal. If I start a session with just my own ideas there's a chance that I won't do what I'm expected to do.
Piece of gear in your studio that you have special feelings for?
Maybe my Apollo Twin... but I'm not a very 'Geary' person... if that makes any sense. I like it because it's very portable and powerful at the same time.
I think I did most of my jobs with that and I like how I can bring it anywhere and being capable of working perfectly.
What does the future hold for Uri Plana in the music industry?
I have no idea of what will happen, but what I'm sure is that the more success I'll have as an artist, the more jobs I'll get as a producer or mixer.
I found out that my artist career is directly related to my success as a producer or mixer. So, to whoever is reading this, keep releasing and sharing. The world is in need of your music own music and they will discover that they want your talent in their songs!