If you haven't already heard, SoundGym is teaming up with the folks at LANDR to offer unprecedented discounts on LANDR's groundbreaking mastering services and royalty-free sample library.
Unfamiliar with LANDR or need some further convincing of just how unbelievable these services are? We went underneath the hood to bring you a comprehensive overview of exactly what LANDR has to offer and how these incredible offers can help take your work and career to the next level.
LANDR Mastering
LANDR's oldest and most fully developed offering is LANDR Mastering. LANDR has been a driving force in the democratization of mastering over the course of the last decade. Their platform uses advanced AI and machine learning to master your tracks like a mastering engineer would, tailoring each track's process instead of applying generalized processing across the board.
LANDR's engine first analyzes your track, then matches it against a massive database of other mastered recordings organized by genre, to understand how to best process your track based on its findings.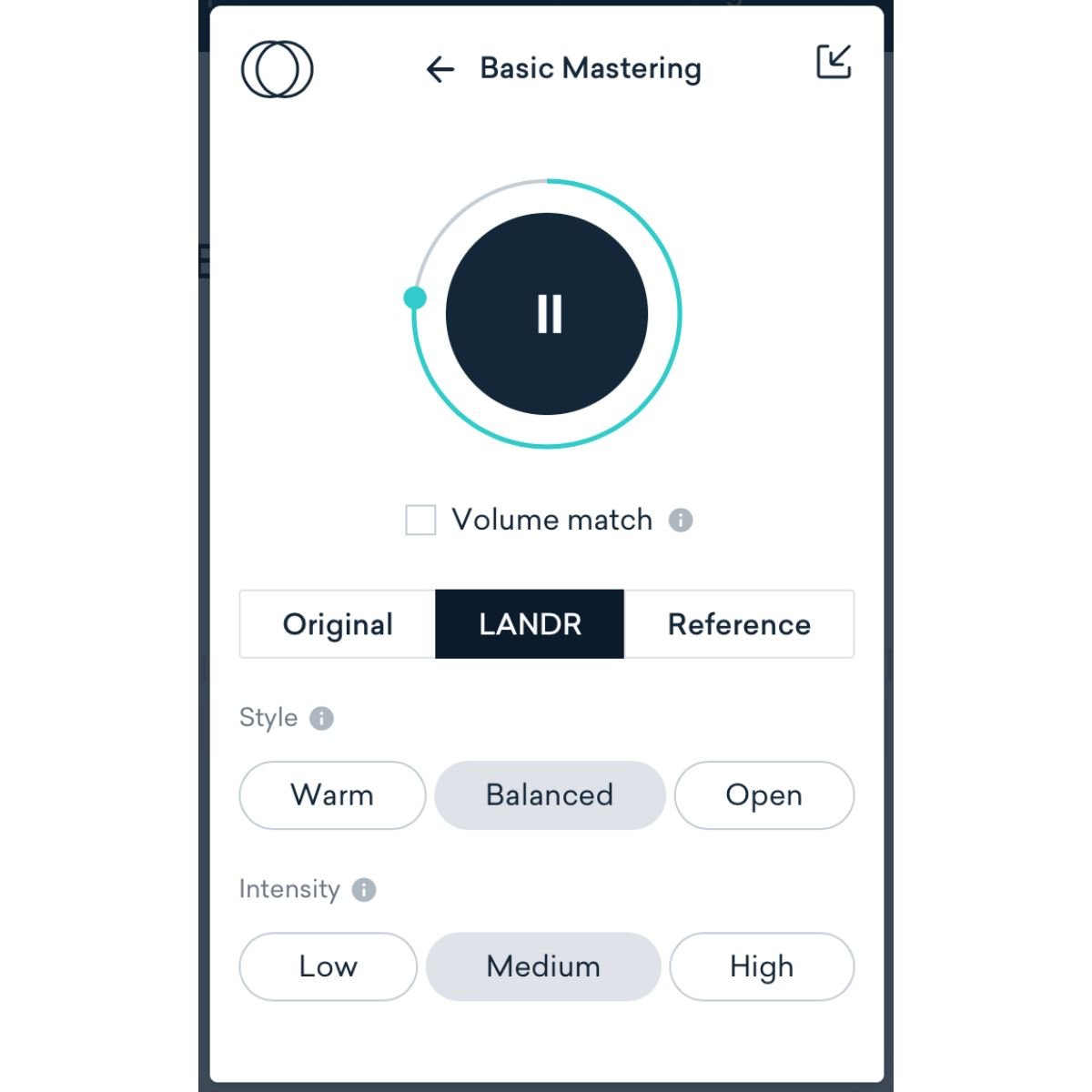 Like other software that relies on machine learning, LANDR provides a selection of user-selected mastering 'styles' (EQ and compression profile) and intensity (volume, maximization, gain reduction). These range from warm, balanced and open styles, to low, medium and high intensities. This feature allows the user to streamline the mastering engine's process and introduces a human element into the process. When testing the product, I tried every combination of these styles. The differences are sometimes subtle, but noticeable.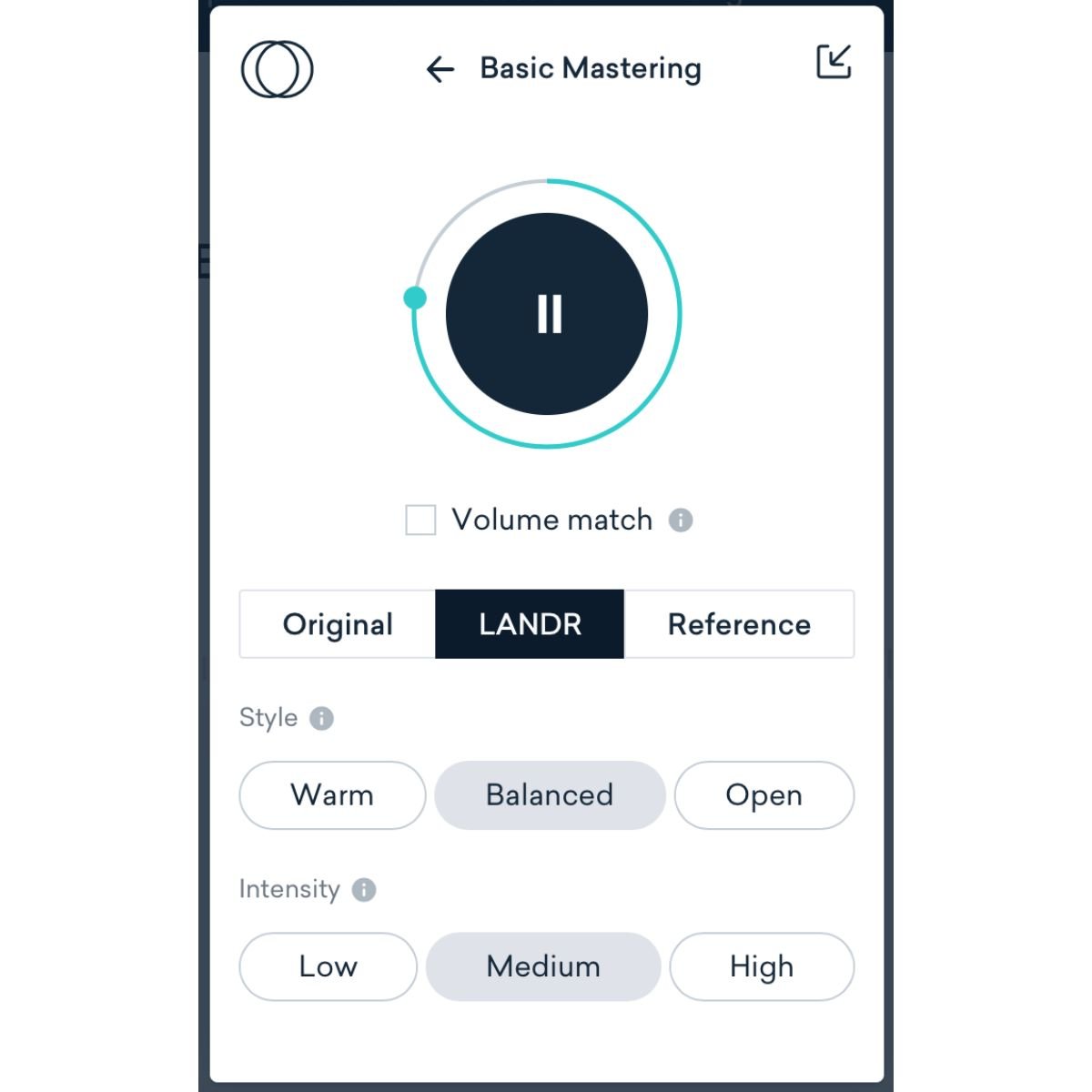 One of LANDR's mastering engine's coolest features is the ability to upload and match a mastered reference track. If you aren't already mixing with reference tracks, you should be. Mixing with reference tracks is the practice of comparing your mix to a commercially produced recording along the way. The ability to then upload those very same tracks into LANDR's engine (up to three reference tracks per master) and match their sonic qualities in the mastering stage is one of the things that really sets this platform apart. In my test run, the reference match was one thing that really blew me away. As a feature I often use inside other, more expensive software, this feature's availability and functionality on LANDR was a surprise.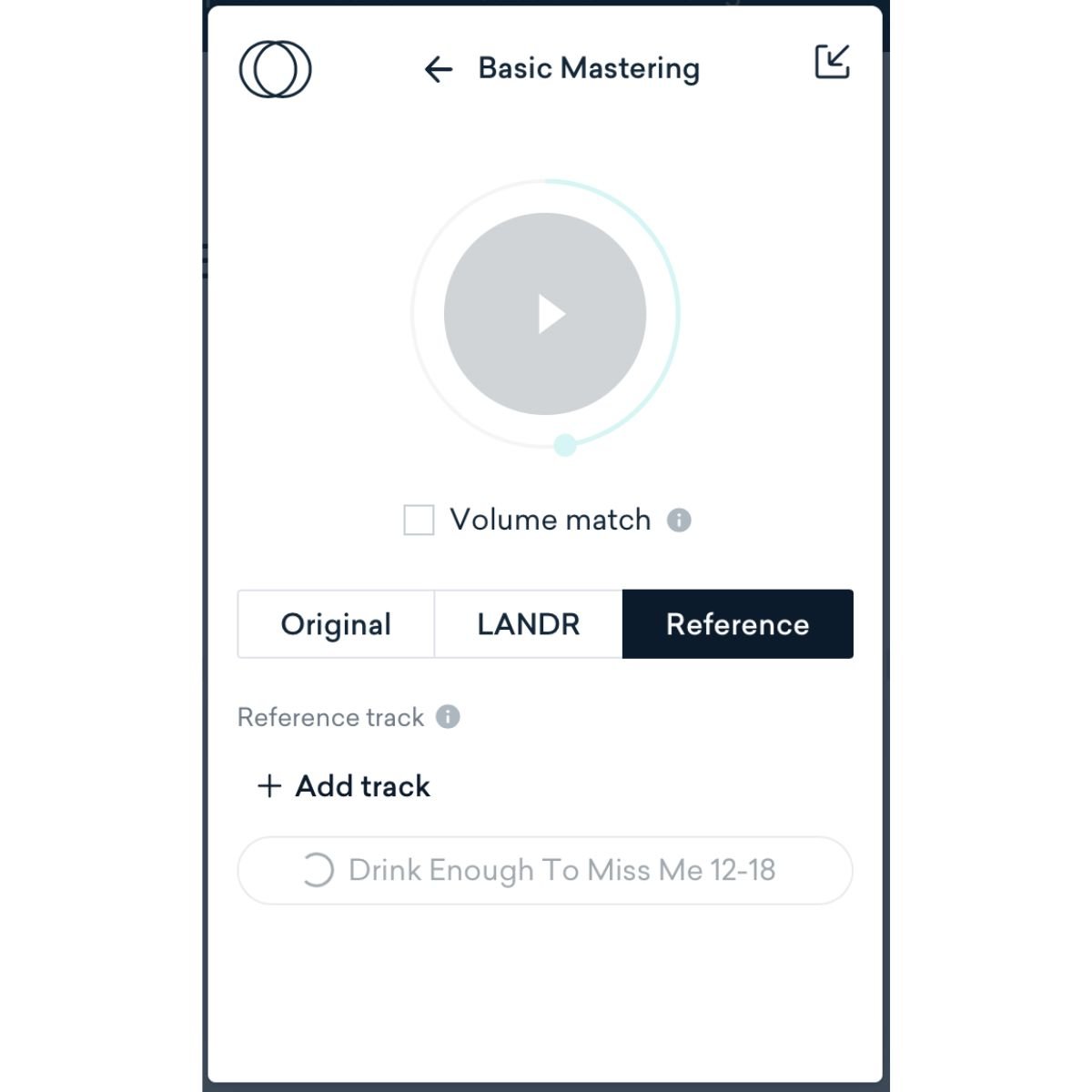 The track I uploaded as a reference is an incredibly aggressive metal recording I did in 2019. The song I was mastering was a lo-fi song with clean guitars. I wanted to see how diligent the engine was in matching the reference track's sonic qualities, even when that track could not be more different than the song that was being mastered. The answer is very.
The dynamic changes were stark and stuck out right away. The upper mids of my master were much grittier, and the entire track took on most of the intensity from the reference, especially the harmonic characteristics imparted on the track from the distorted guitars and crash cymbals. One more of LANDR's latest and greatest features is full album mastering. Less than a decade ago, acquiring a fully mastered record would have cost upwards of $1,000-$2,000. When an album is mastered, the tracks need to be mastered together, to ensure that no one track is disproportionately dynamic or EQ'ed differently. This makes for a consistent and enjoyable listening experience. LANDR offers this at the touch of a button.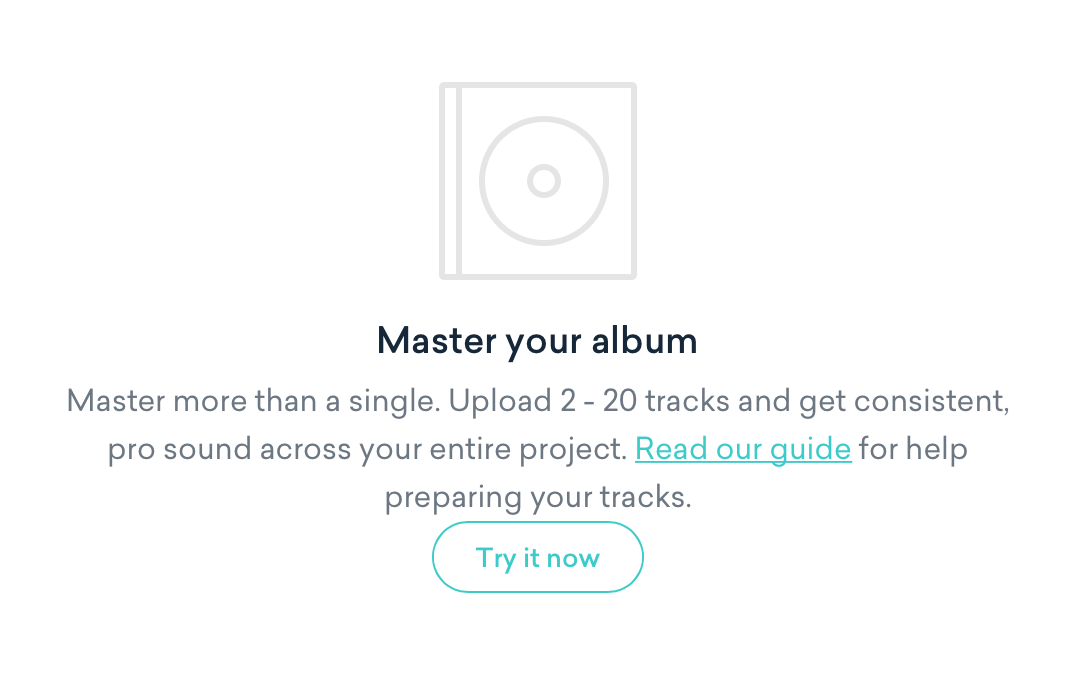 Now that we've taken a look at LANDR's mastering suite's power let's look at some of the service's bonus features. Included in every LANDR subscription or plan is a hassle-free storage cloud, that serves to backup and protects your work, while also allowing you to access your masters through your LANDR account anywhere. LANDR also gives you the ability to share your masters with collaborators via LANDR directly. You can even export the finished song to LANDR's distribution service to release immediately to digital streaming. Talk about efficiency!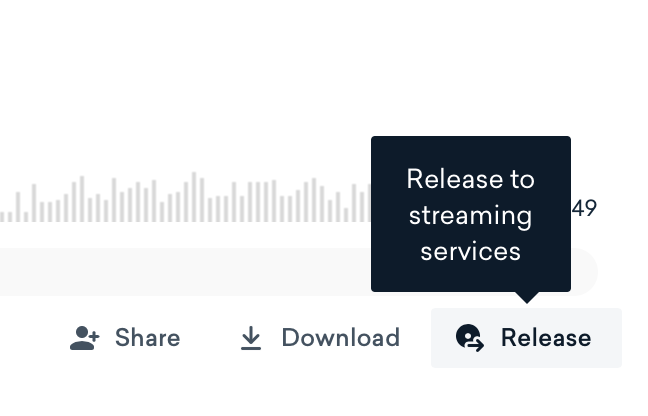 While there are other programs (mainly expensive AU/VST/AAX plug-ins) that have made mastering a breeze via machine learning, LANDR's price point, cloud storage, threading into distribution and easy to use reference tracks matching feature makes it almost impossible to say no.
LANDR combines a mastering suite, cloud storage subscription and digital distribution membership in one convenient, streamlined place.
LANDR Samples
LANDR entered the competitive royalty-free sample library market recently with a very enticing offering. Besides offering over 1,000,000 royalty-free sounds, LANDR uses their advanced algorithmic tech to offer a sample 'Selection' tool powered by AI. The tool helps to match one sound's rhythmic, tonal and timbral qualities with another and so on, saving hours of mindless browsing to find loops or one-shots that compliment each other.
The user can further refine the search by filtering instruments, BPM, key and genre.

All you need to get started is to find the sound you want to match, click the 'Selector' icon and LANDR will populate a list of matches.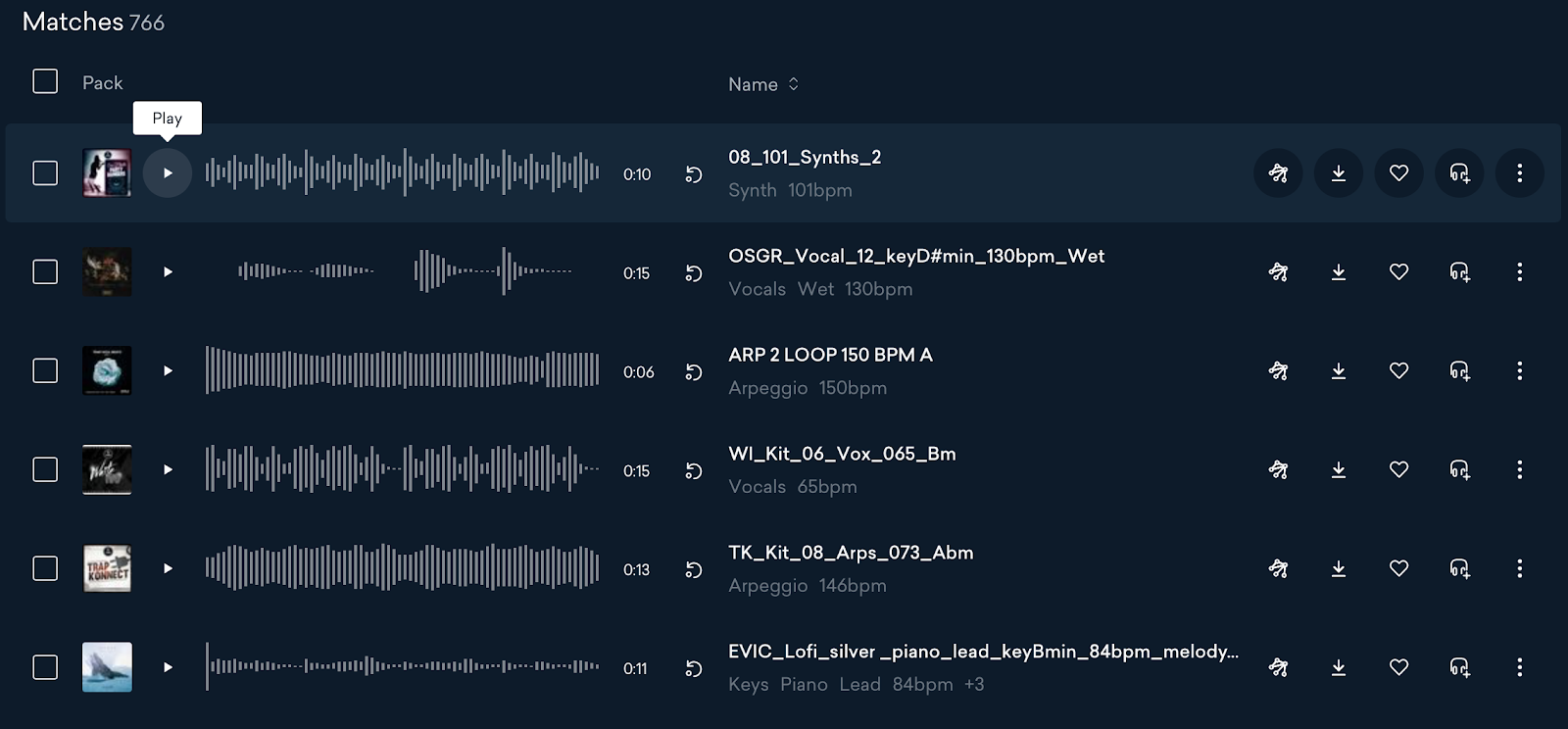 Like I mentioned earlier, you can refine the results further using the filters provided.

LANDR Samples crown jewel, however, is their 'Creator' module. Creator allows you to build loops, transpose samples, time stretch and match pitch in the browser, as you go. Creator works for up to eight samples, and sports a sleek, discrete interface that displays inline with LANDR's sample browser.

Creator's key and BPM matching are automatic, meaning any samples you load into Creator will automatically adjust to your pre-selected tempo and key.

LANDR's Creator also provides advanced settings that allow you to adjust individual samples' tempo or pitch. This is useful if you want to do something like place a full-time part over a half-time drum beat, or pitch shift vocals into a relative major or minor key against a pad or synth. Levels for each track can be adjusted using the knobs on the left. Once you're happy with the result, you can download all of the samples you've added to Creator at once, edits intact, to save time and speed up your workflow once you add them to your DAW. You also have the option of sharing a link to the creation of collaborators or friends.LANDR gives you a heads up when downloading processed samples and even gives you access to the unprocessed versions in your library. You won't have to spend an extra credit if you want to download the original version make changes later.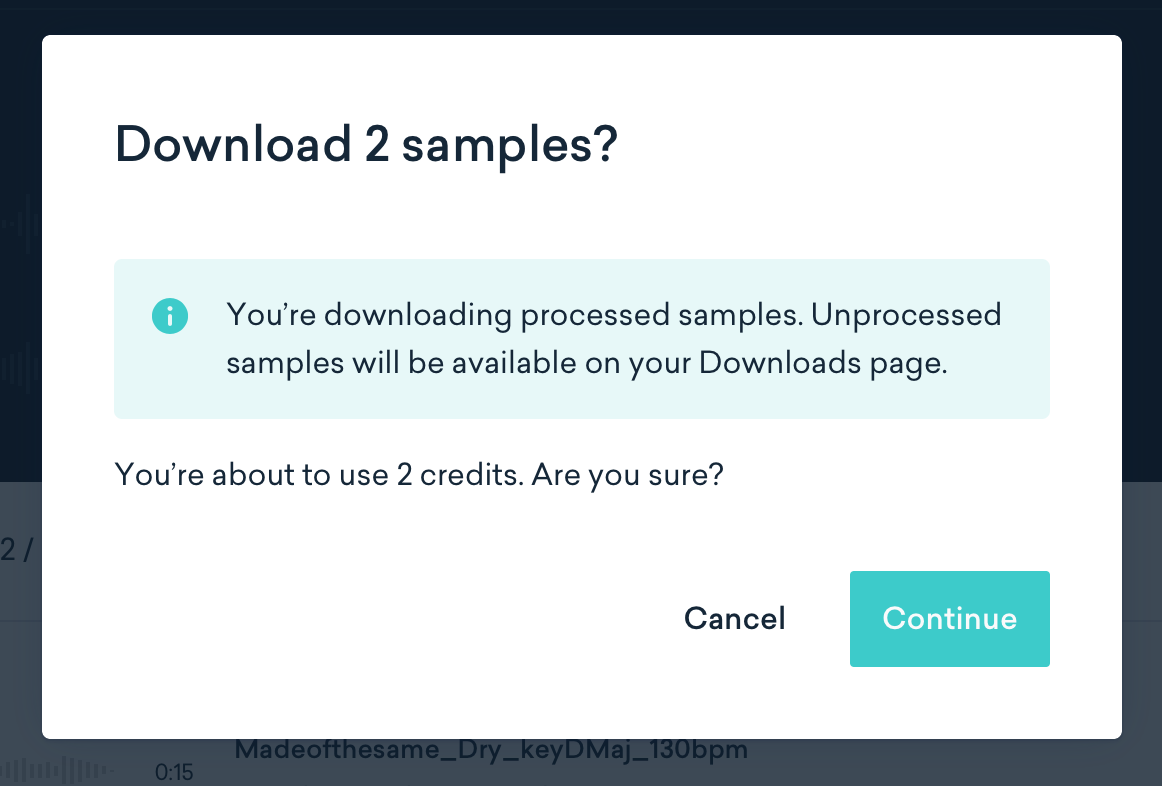 The only thing the Creator doesn't offer is the ability to pan tracks left or right. The price point for LANDR's library is highly competitive, beginning at just $5.99 for unlimited access to LANDR Samples, Selection and Creator. The plan also comes with free trials of other LANDR services including distribution, mastering and collaboration.
There are many royalty-free sample libraries around, with many of them providing roughly similar kinds of sounds, sample packs and loops. However, the easy to use Selection and Creator tools set LANDR apart in this department, working to increase workflow and productivity, and providing a lot of additional value beyond just downloading sounds. Don't miss out on these incredible offers as part of SoundGym's partnership with LANDR. You can now use your Soundcoins to get mastering services and royalty-free sample library with a 20% discount!
---