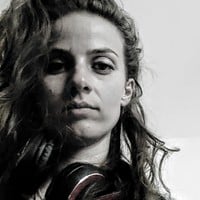 🔔 MIXDOWN TRAINING ROOM - New MIX for the WEEK!!!
>>>>>>>>>>>>>>>>>>>>>>>>>>>>>>>>>>>>>>>>>>>>>>>
Hello guys!
We'll get our hands dirty with a new genre this Week! The new MIX is a Rock/Punk song, from an Italian band called Duff! Many thanks to @Totonno Nevone who kindly provided his multitracks! (the bpm is 180)🎸🎛️
Here is the link:
https://we.tl/t-BbjEwRmsMY
Duff – "Il Mondo E' Impazzito"
============================================
Posting date/due date is any time on this coming SUNDAY September 19th. (Every Sunday)
- Please download the "Full Multitrack" session.
- Post your link here in "MixDown Training Room".
- Don't forget to share your ideas or workflow.
- If you use Soundcloud set the link to private.
- Don't forget to level match when listening to other mixes.
- (Optional) When comparing your mix with other's and for better sonic results, download the finished mixes into your DAW and level match each track to compare.
- Constructive comments and feedback are always appreciated! ;P
*** If you want to master the song, please, post 2 separated links:
- one with the mix (trying to stay around -14 LUFS)
- one with the master
<<<<<<<<<<<<<<<<<<<<<<<<<<<<<<<<<<<<<<<<<<<<
🔃 On Wednesday we Now have "The Revision Day" where we can repost our mixes and see if we have improved them following others suggestions ✔️
============================================
Let's GO!!! 🎵🎛️
Post your mix anytime on SUNDAY September 19th.