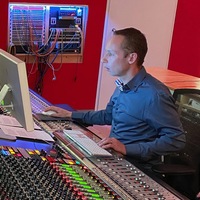 Hi everybody,
I am not really happy with the mix i came up with, but i am going to post anyway.
Comments are welcome!
I feel i have problems with the voice, still a bit boxy and many problems in the recording wich i would like to fix but that would take a lot of time.
Also the drums are still not how i would like them in this genre.
But i started it so i will post it...
Have a great sunday!
https://www.dropbox.com/s/i5zff8hdpzzvj8e/Sailor%20once%20more%20V4.wav?dl=0