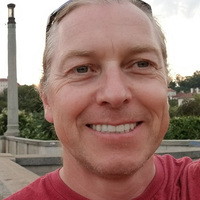 Bruks - "Kak Tvoi Dela, Vova?"
Hey Guys, Finally I got some time to get back to the mix challenges! It feels like I've been away forever.
Here's my mix of Bruks - "Kak Tvoi Dela, Vova?". When listening to the rough mix I was struck by how much it sounded like those late 90s rock tracks. So rather than fight that, I went down that path. Big loud up front snare and vocal.
I loved the backing vocals on this track, that Ooooooooooooooooh! so nice.
Drums were recorded well, with a small phase issue with the overhead pair. Then lined up the snare and "kick snare" which I assumed was the snare bottom. I grabbed the SSL Drum strip over the xmas sales. Which I found works great on the overheads and room tracks. 76 and black-box on the snare/kicksnare group followed by a clipper.
The Waves CLA-76 on the vox for that bluey sound that it does on the vocals.
Normal Townhouse and J37 tape on the mix bus while mixing. Then the SSL Fusion HF compressor and Pro-L2 to get it up to -14ish.
https://www.dropbox.com/s/g2w1iwc1nl0gku3/Mark%20Milbourne%20-%20Bruks%20-%20%E2%80%9CKak%20Tvoi%20Dela%2C%20Vova%E2%80%9D.wav?dl=0
As always any and all comments and feedback are welcomed and appreciated.