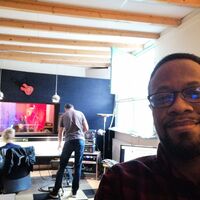 Hey everyone,
Here is my version of this weeks mix: Glenn McPhee – " A Sailor One More "
Interesting song with these classic bagpipes and the drums recorded on one track (nice challenge).
https://drive.google.com/file/d/1popMoReXaFVe0FJWIYUkFUTSf9YfhJl4/view?usp=sharing
I tried to keep the mix simple this time. Hoping that it is a good match with the idea of the song. Spend most of the time on balancing the instruments and the lead vocal.
Thanks for listening. As always any comment or suggestion is highly appreciated.
Thank you!