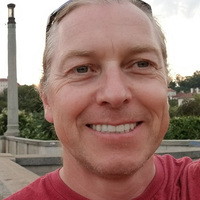 Kat Wright - "Contact"
Hey Guys,
Here's my swing at Kat Wright - "Contact". This was definitely an interesting challenge this week. Lots of bleed to deal with.
My goal this week was to try to keep the vibe of this song mellow since the lyrics seemed to be more melancholy. I spent quite a bit of time picking the right compressor for the vocals and for the drum bus. In the end, the KH-Comp1 into a VLA-2A seemed to get that warmer tone to the vocals. The Purple MC77 on the drum bus seemed to make them sit better in the mix.
I used the Harrison 32C Channel on most places, except the Lindell 50 on the guitars to tame that clacky funk playing. A few SSL Console V2s on kick, snare and toms, just for the compressor and gate. To get that SSL pop sound.
I know it's a coincidence, but I mixed a Hammond organ live for the first time last week. Then one turns up in this weeks mix challenge, wierd. Except live I had 2 sm57s 90 degrees at the top of the leslie, and a Audix D2 tom on the bottom.
With all the bleed it seemed difficult to make all the instruments feel like they are in the same space. I ended up using a Waves IR-L short space to pull them together. Keeping everything fairly dry seemed to help.
No real mastering, just the SSL Comp into the SPL Iron (with the air band off this time), into a Master EQ-4 just to touch the air (16K) on the overall mix. I tend to turn these on early in the mixing process.
https://www.dropbox.com/s/ndh93iyi41ai43p/Mark%20Milbourne%20-%20Kat%20Wright%20-%20Contact.wav?dl=0
As always, any and all comments and criticisms are welcomed and appreciated.