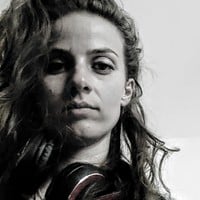 🔔 MIXDOWN TRAINING ROOM - New MIX for the WEEK!!!
>>>>>>>>>>>>>>>>>>>>>>>>>>>>>>>>>>>>>>>>>>>>>>>>>>>>>>>>>>>>
Hello boyz!
I selected another groovy Funk/Rock song this Week! The new MIX has the same structure of the previous one, more or less, so a lot of guitars and a lot of fun! 🎛️🎸🔊
Here is the link:
Magician's Nephew – "Get Out Of Bed"
https://cambridge-mt.com/ms/mtk/#MagiciansNephew
=========================================================
Posting date/due date is any time on this coming SUNDAY May 15th (Every Sunday)
- Please download the "Full Multitrack" session.
- Post your link here in "MixDown Training Room".
- Don't forget to share your ideas or workflow.
- If you use Soundcloud set the link to private.
- Don't forget to level match when listening to other mixes.
- (Optional) When comparing your mix with other's and for better sonic results, download the finished mixes into your DAW and level match each track to compare.
- Constructive comments and feedback are always appreciated! ;P
*** PLEASE, POST ALWAYS THE MIXED VERSION FIRST AND THEN THE MASTERED ONE (IF YOU WANT TO MASTER YOUR SONG), USING 2 SEPARATED LINKS ***
- one with the mix (trying to stay around -14 LUFS)
- one with the master
<<<<<<<<<<<<<<<<<<<<<<<<<<<<<<<<<<<<<<<<<<<<<<<<<<<<<<<<<<<<<
🔃 On Wednesday we Now have "The Revision Day" where we can repost our mixes and see if we have improved them following others suggestions ✔️
========================================================
Let's GO!!! 🎵🎛️
POST your MIX anytime on SUNDAY May 15th.