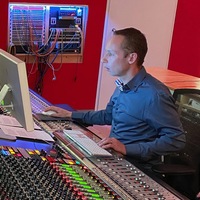 https://www.dropbox.com/s/ddn3zr5vtqdotz2/Bruks%20Kak%20Tvoi%20Dela%2C%20Vova%20V2.wav?dl=0
Hi there,
It's been a while sinds I posted here, so it's about time...
Not really my genre, but while working on it I liked it more and more!
I tried to get as much energy as possible to make a 'blowing your speakers' mix, so my distressor was pushed to the limmit... Put distortion on almost everything and went a little over the top with delays...
I realise that if this was for a client it would probably be to much, but it was fun pushing it!
Let me know waht you think and have a great sunday!