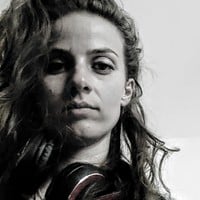 🔔 MIXDOWN TRAINING ROOM - New MIX for the WEEK!!!
>>>>>>>>>>>>>>>>>>>>>>>>>>>>>>>>>>>>>>>>>>>>>>>
Hello mates!
The pick for this week comes from "Produce Like A Pro" site. It's a free multitrack of a smooth, relaxing song. There are 30 tracks more or less, but many of them are takes of the same instruments, so don't worry, the project is not as big as it could seem! 😛🎛️💿
Here is the link:
https://we.tl/t-r0LXRqRk6I
Pete Mroz – "Open Up Your Eyes"
============================================
Posting date/due date is any time on this coming SUNDAY November 28th. (Every Sunday)
- Please download the "Full Multitrack" session.
- Post your link here in "MixDown Training Room".
- Don't forget to share your ideas or workflow.
- If you use Soundcloud set the link to private.
- Don't forget to level match when listening to other mixes.
- (Optional) When comparing your mix with other's and for better sonic results, download the finished mixes into your DAW and level match each track to compare.
- Constructive comments and feedback are always appreciated! ;P
*** If you want to master the song, please, post 2 separated links:
- one with the mix (trying to stay around -14 LUFS)
- one with the master
<<<<<<<<<<<<<<<<<<<<<<<<<<<<<<<<<<<<<<<<<<<<
🔃 On Wednesday we Now have "The Revision Day" where we can repost our mixes and see if we have improved them following others suggestions ✔️
============================================
Let's GO!!! 🎵🎛️
Post your mix anytime on SUNDAY November 28th.