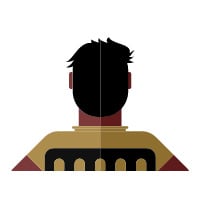 Hello guys! Hope all is well.
Here's a little long self introduction but my whole point is about asking some mastering knowledge. I just thought explaining my background might help for you to simplify how to answer. Hope you don't mind;)haha

I'm producing an album for a rock band and about to finish mixing and send to mastering engineer.
I haven't studied about mastering and focused more on recording.mixing technique etc. Because my client will hire very well known mastering engineer. But now I feel like I need a bit more knowledge to maximize what mastering can do and communicate well with engineer.
So I just started to research stuff.

--I had many times that I leave some headroom. like -3 to -6db. So mastering engineer can put some audio processing.
and I took this advice without even thinking cuz I had heard so many times.
Then I watch Yoad Nevo mastering class video, you can find it on SoundGym recommendation.
There was a track that almost hit 0db. Then he just lowered the overall volume by using Q1 waves plugin! Well I think you can do Exactly same thing by using UTILITY,ableton stock plug in. Or even just lowering the volume in audio clip right?
Well if that works totally fine,why do we need to make a -6db headroom for sending stems to mastering engineers??
I feel like dynamic range is the one of biggest factor for mastering (then maybe slight coloring and other stuff?).
Headroom,you can create with no problem. Just literally few second procedure. Am I right?

Now I know it's all about how you feel. Use your ears advice works for any answers. But I believe audio engineering especially mastering process has a lot more logical or scientific knowledge requirement.
So I'd appreciate even any textbook type of answering too. Even giving me many stereotypical rules is fine. After all I can choose to follow or not:)

I posted here few days ago about lil different topic. I must learn more about dynamic range now and overall. But I'm happily on process of learning. Hope someone can help me understand this.

Thank you

Best regards.