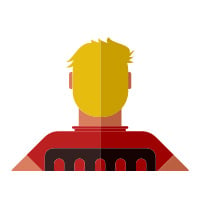 Hello there,

I'm new on SoundGym and was wondering
1. how fast one can become better at some of the essentials (EQ & Compression mainly). I obviously still make a lot of mistakes, how far can you really get? Can you know at 200hz precision what the boosts and cuts are?
2. Do you think SoundGym on its own is enough if done on a daily basis, or would you complement with something else?
3. Can someone relate from his SoundGym experience whether he improved drastically? On my end I've had a lot of fun on a lot of exercises. I've even realised thanks to the panning game that my audio interface was unbalanced so I had to send it back (just for this SoundGym was worth it). I feel like I've improved in hearing compression already, but regarding EQ, I fear that I know the Acoustic Guitar very well know but the others are harder, which makes me wonder how useful the training is, isn't it to specific to the tracks being suggested?
4. Are we rewarded for switching tracks on games? Like do you earn more points doing drums then Guitar then kick etc?

Thanks a lot for your feedback, pretty excited about this new habit & journey.